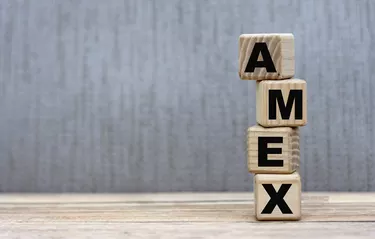 If you're researching new card options, you'll likely come across American Express credit cards since they're known for offering numerous perks and card options. Whether you're a small business owner or general consumer, you can find options geared toward everything from everyday purchases to business travel. While you can get a lot of perks, these come at a high cost with some Amex cards. Looking at some FAQs will help you decide on the best American Express card for your needs.
How American Express Cards Work
American Express has two types of cards to consider: regular credit cards and charge cards. The credit cards work normally where you make a minimum payment, let the balance roll over if necessary and get a cash advance. While the charge cards traditionally required the balance to be paid in full each cycle, Amex currently offers a pay over time option that makes these cards similar to regular credit cards. Both types of cards can also work with the Plan It Pay It program that lets you opt for a payment plan with set fees rather than interest.
You'll find cards that target various types of consumers and preferences. For example, Amex lists many cashback cards as well as rewards cards that might offer ​2x​ points, ​3x​ points or ​4x​ points on certain bonus categories. There are also several business credit cards and travel credit cards. In addition, cardholders interested in avoiding an annual fee or paying a lower interest rate will find tailored options.
The American Express website is the main source for cards. However, you can find branded Amex cards from other card issuers, such as major banks.
Why Get an American Express Card?
Along with providing the convenience you get by paying with a credit card, Amex offers many perks both upon account opening and throughout the year. These perks can offer financial benefits or give you access to special services, so they can make an Amex card worth it. While specific perks vary by card, they can include the following:
A welcome bonus such as a one-time statement credit after qualifying purchases, balance transfer offer or intro APR the first year
Cashback or points on eligible purchases at U.S. gas stations, U.S. supermarkets and other retailers
The Membership Rewards program that lets you redeem points toward gift cards, hotel bookings, flight upgrades, past card charges and other items
Enrollment in various benefits programs throughout the calendar year to receive a dining credit, travel credit, Uber Cash and/or streaming subscription credit
Access to Centurion airport lounges
Waived foreign transaction fees
Extended warranty, cell phone insurance and return protection
Concierge service
Special event tickets
Convenient travel planning through AmexTravel.com
What Are Amex Card Drawbacks?
One drawback of American Express credit cards is the annual fee for many cards. While some options like the Cash Magnet and Blue Cash Everyday have none, the Gold American Express card has a ​$250​ annual fee, while the Platinum card charges ​$695​. Other examples include a ​$95​ fee for the Blue Cash Preferred card and a ​$150​ fee for the Green card. Therefore, prospective cardmembers must carefully weigh the value of cashback rewards and other perks against this cost.
Another drawback becomes clear if your spending habits include making purchases internationally. While Amex notes a ​99 percent​ acceptance rate domestically, you'll find it less often accepted in other countries you might visit. This can be inconvenient and require another card for your international travel purchases.
If you don't have great credit, you could find it harder to qualify for the top Amex card options with the best perks. For example, Amex suggests having an excellent credit rating to qualify for its top perks cards such as the Amex Platinum. You'll likely need a good credit score for many of the company's other card options as well. Holding off a bit and improving your credit score, however, can help.
If you can receive perks and rewards just for making typical purchases, getting an American Express card can be a good idea as long as you can afford any required annual fee.
What Are Some Amex Card Examples?
If you're wondering which Amex card could work for you, take a look at a few of the cards that Amex offers along with their annual fees and some sample perks.
Deciding on an American Express Card
If you can receive perks and rewards just for making typical purchases, getting an American Express card can be a good idea as long as you can afford any required annual fee. To see if a particular card is right for you, look on the Amex website to learn which terms apply to any rewards program, how big the annual fee will be and what your interest rate would be. When assessing any welcome offer, be aware of the risk you might spend more money than you planned simply to get that bonus.
You'll want to pick your card carefully so that you're rewarded for the purchases you make the most. For example, it wouldn't make sense to choose a card with mostly travel rewards if you rarely travel. Plus, if you're seeking an American Express travel card for international use, you'll have to consider whether it's accepted widely in your target country. On the other hand, an everyday rewards credit card with high cashback on groceries and gas could fit almost any cardholder's needs.
Getting an American Express Card
If you've decided to get an American Express card, you can browse card offers from the company's website and be taken to a page with all the details on the card you want. Clicking "Apply Now" will start the application process, which usually gives a quick decision after you submit it.
After you enter the basic personal details, Amex will check your credit score and let you know the next steps to expect. If no instant decision is available, you should get an email or physical letter from Amex with details, or you can call about your application.