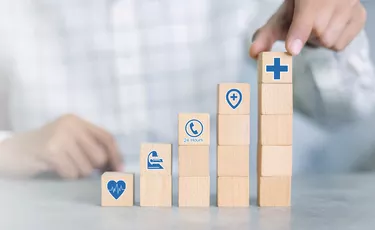 In today's rapidly changing workplaces, employee benefits packages are evolving to meet employee needs in a more holistic way. What began as a combination of health insurance, a retirement plan and a few employee perks has grown into comprehensive benefit plans that fit the lives and families of today's multigenerational workforce.
More Holistic Employee Benefits Packages
In an effort to attract top talent and improve employee retention, employers and their human resources departments know they have to up their game when it comes to benefit plans. Your employer now strives to offer benefits related to the overall wellness of you and your family. Most plans now include a healthy mix of benefits and perks, including:
Health insurance
Disability insurance
Mental health support
Flexible spending accounts
Paid time off: sick leave, vacation, family sick leave
Childcare options: onsite daycare, flexible scheduling
Tuition reimbursement and professional development
Student loan repayment
Wellness programs
Gym memberships or onsite facilities
Your benefits plan has a financial value – those perks and benefits add up. You'll often see the worth spelled out line by line in your total compensation package. In addition to a monetary value, these benefits have a great impact on happiness at a job and overall well-being. And employers know this.
Health Insurance Plans: What to Look For
A comprehensive and affordable health insurance plan is one of the top concerns of employees of all ages. Employees want good care at minimal out-of-pocket cost. The Society for Human Resources Management (SHRM) says the quality and cost of health coverage is a key factor in keeping ​56 percent​ of U.S. workers at their jobs.
Things to keep an eye out for in a good plan include:
Low monthly premium, deductibles and co-pay
Vision coverage and dental insurance
Comprehensive prescription drug coverage
Preventative care
Emergency care
Mental health coverage and employee assistance program (EAP)
Telehealth visits
The cost of health benefits is a major expense for both you and your employer. And the coverage you get impacts both you and your family members. The plans offered – and the subtle differences between them – deserve your attention.
Other health-oriented benefits may not be part of your health insurance plan but are aimed at your overall well-being and health.
​Gym memberships​ and ​employer-sponsored fitness programs​ are a fringe benefit that can boost your physical and mental health, which in turn can translate to improved performance and job satisfaction, according to Harvard Business Review.
Regarding sick time, find out how much of that is available to you for caring for a sick child, parent or other relative. Also, check out how much you can carry over from year to year.
​Childcare and family care benefits​ are health benefits, as well as wellness and financial benefits. They impact how much time you get off and which benefits you continue to receive if you require family medical leave.
Tuition reimbursement, professional development and student loan repayment are perks that can have a long-term effect on your financial fitness. If your employer reimburses you for getting a graduate degree, odds are they are supportive of their employees' growth and career satisfaction, which is another benefit.
Student loan repayment may grow in popularity, especially after the recent section in the CARES Act, which allows employers to offer each employee ​up to $5,250 per year​ in student loan repayments through 2025.
Financial Pieces of a Benefits Package
Everything listed above has a financial impact on your total compensation package as an employee. They all have monetary value to you. There are also the money-related pieces that may be offered by your employer:
Retirement plan or pension plan
Life insurance
Performance bonuses
Paid vacation days (and carryover policy)
Stock options
Profit-sharing
Flexible spending accounts (FSA) and Healthcare Savings Accounts (HSA)
Your compensation package will offer a combination of these benefits. With some of them, it will be important to know what the employee contribution is and if that changes over time. Some employers also contribute to FSA and HSA accounts.
A comprehensive and affordable health insurance plan is one of the top concerns of employees of all ages.
Flexible work arrangements have been out there for a long time, but have been in the global spotlight during the pandemic. Data from 2020 surveys by the Bureau of Labor Statistics point to over 45 percent of occupations having the feasibility to telework. That flexibility can save you money in the long run and contribute to your overall wellness.
Your Total Compensation Package
Everything in your employee benefits plan adds up to what you are getting from your employer in exchange for your hard work. If you have a job offer or are asked to choose elements of a benefits package at a new job, take a look at all of the pieces and see how they fit into the whole. If you want to see how your benefits plan stacks up against others, check out the reports of the Bureau of Labor Statistics.