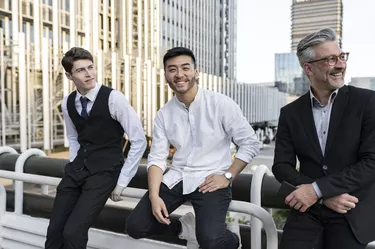 The coronavirus pandemic has led to drastic changes in the employment landscape. Federal government-mandated lockdowns and business closures have forced more employers to allow their employees to work from home. These changes in the employment arrangements have altered the dynamics of the employer-employee relationships.
Employees are viewing their jobs differently and are demanding more compensation in wages and benefits.
Wages and salaries rose ​5.3 percent​ and benefit program costs went up ​4.8 percent.​
Total compensation for civilian workers is now ​$40.90 per hour​. Wages made up ​$28.16 per hour​ and benefits added another ​$12.74.​
Unfortunately, these increases have not kept up with the rate of inflation and employees are falling behind. With the current inflation rate running at ​9.1 percent​, employees have a lot of catching up to do, and employers are under increasing pressure to meet their demands.
The most recent debate is about whether the United States is in a recession or not. The classic definition of a recession is two consecutive quarters of decline in the gross domestic product, which has already occurred in the first two quarters of 2022 with a decline of ​1.6 percent​ in Q1 and a ​0.9 percent​ decline in Q2.
But that's not the complete story. The job of officially defining a recession is the responsibility of the National Bureau of Economic Research (NBER), which uses several other indicators to identify a recession.
Those indicators include a decline in consumer confidence, an inverted yield curve, a drop in the leading economic indicators, a sudden decline in the stock market and a rising unemployment rate. The NBER will not issue its classification until several months in the future after all these indicators have been evaluated.
However, one thing that usually happens in a recession is that economic activity declines, consumer spending drops and people lose their jobs. But that's not the situation now.
Employment remains tight with an unemployment rate of ​3.6 percent​, which is close to historical lows. According to the latest statistics, there are still ​10.9 million​ jobs unfilled, as of June 2022, up from ​9.9 million​ openings in June 2021. The economy added ​6.7 million​ jobs in 2021, but has still not recovered from the ​9.3 million​ jobs lost in 2020.
Additionally, not only are people not taking new jobs, they are actually quitting their jobs, a trend known as the Great Resignation. In June 2022, the number of quits was ​4.2 million​, up ​5 percent​ from ​4.0 million​ quits in June 2021.
Inflation will continue to be a problem. Increased government spending will keep stoking the inflation rate, in spite of the rhetoric to the contrary.
The historically high rate of inflation and the reluctance of employees to go back to the office are leading to higher wages and better benefits packages.
After working from home for nearly two years, employees are beginning to learn that there is a life outside of their jobs, and they are demanding more time to enjoy it. Work-life balance is the new buzzword. People now want to work to live, not live to work.
As a result of these changes in employees' perspectives, employers are altering their employee compensation wage structure and employee benefits packages. In addition, inflation at record levels is forcing employers to increase wages, but is expected to continue at this historically high rate for the near future.
​Higher pay​ - At the top of the list is a higher rate of pay and bonus incentives. With inflation running close to ​10 percent​, even getting a ​5 percent​ raise is not keeping up but is better than in previous years, when increases in compensation were running more like ​3 percent​. To make matters worse, numerous states are pushing for increases in the legal minimum hourly wage, which will in turn result in higher wages for everyone else.
​More flexible work schedules​ - For many employees, the prospect of having to go into an office for five full-time days a week is unthinkable. They want more flexibility in their schedules and the ability to work part-time without an obligation to full-time employment.
​Increased paid-time-off (PTO)​ - Employees want more days of sick leave and personal time off. Some companies are even offering an unlimited number of days for PTO.
​Health benefits​ - As health insurance premiums have gone up over the years and deductibles have increased, the tide is finally starting to reverse. Employers are now offering health plans with lower deductibles and better coverage and extending insurance to family members of the employee at either no cost or low additional premiums.
​Employer retirement plans contributions​ - After several years of declining contributions, employers are now more aggressively contributing to their employees retirement and pension plans. Employer contributions can make significant increases in a person's retirement savings.
​Child care​ - Employees with kids may be getting some help from their employers. Companies are now offering to either subsidize their employees' child-care expenses or setting up on-site premises to take care of the kids while the employees are at work in the office.
​Home office stipends​ - Many companies are offering reimbursement for the expenses to set up a home office, as much as ​$1,000​ for computers and monitors. Even better, some employers are offering to pay for internet connections, like ​$100​ per month, and cell phone expenses.
​Financial wellness​ - One benefit that has become attractive to new employees is counseling to promote financial well-being. This benefit works with employees to draw a plan creating emergency savings accounts, budgeting, paying off debt and setting up regular contributions to retirement accounts.
​Cafeteria plans​ - Employees like having the option to use pre-tax dollars to fund optional insurance benefits, health accounts savings plans, group term life insurance and disability insurance. Cafeteria plans can also be used to fund certain life events, such as adoption expenses. However, while most cafeteria benefits are exempt from gross income for federal income tax purposes, some benefits require employers to withhold both Social Security and Medicare taxes.
​Mental health care benefits​ - Coverage for mental health issues is now being added to employers health insurance plans. While some health insurance policies had mental health coverage before, this type of coverage is becoming more widespread.
In general, employers have to make the transition to a modern approach to hiring and keeping employees. Increasingly, they're turning to a compensation package that includes more flexibility, such as unlimited PTO and a wider variety of insurance benefits, versus the traditional recruiting approach, which is coming into the office a certain number of days, a fixed number of vacation days and having traditional health insurance plans with co-pays.