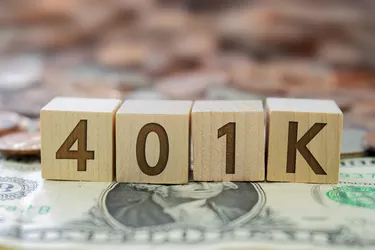 Founded in 1968, the Hospital Corporation of America (HCA) is a leading provider of healthcare services. Its employees are eligible for the HCA retirement plan, which includes a 401(k) plan and other benefits. The company operates in the U.S. and the U.K., featuring over 180 hospitals and thousands of healthcare facilities employing more than 275,000 people. If you're a new hire or planning to retire, read on to learn more about the HCA 401(k) match plan and other perks.
HCA Healthcare Employee Benefits
HCA employs thousands of people across the U.S., offering generous benefits and excellent career prospects. As of today, it's one of the largest sponsors of medical education programs in the country, preparing future nurses, physicians and other healthcare providers for a fulfilling career. Its training programs cover more than 54 medical specialties, such as family medicine, emergency medicine, psychiatry, surgery, pediatrics and anesthesiology. The organization is planning to accommodate up to 7,000 residents over the next four years, reports Business Wire.
Its employees receive numerous benefits, including medical, dental and vision coverage. If you plan to continue your education, you may qualify for student loan assistance and discounted training programs. HCA also offers up to 14 days of paid time off per year, plus free preventive care, free counseling and supplemental health insurance, according to its recruiting brochure.
Another advantage of working for HCA Healthcare is that you'll have access to free financial tools. The company assists its employees with retirement planning, goal setting, budgeting and more. For example, you can discuss your plans for the future with a financial coach and create a custom savings plan.
Employees also receive discounts on HCA Healthcare stock and can contribute to flexible spending accounts. Other perks include free term life insurance, disability coverage, paid family leave, wellness coaching, adoption assistance and special discounts at more than 200 retailers.
The HCA Retirement Plan Explained
One of the most important aspects to consider when accepting a job offer is the retirement plan. Annuity, an organization dedicated to educating consumers, reports that nearly a quarter of Americans have less than ​$5,000​ saved for retirement. Plus, nearly half of millennials fear they won't be able to support their families after leaving the workforce.
The good news is, HCA Healthcare offers a comprehensive retirement plan to its employees. The organization provides a 100 percent annual match on your contributions, meaning that you'll get ​$1​ for every dollar you pay. Nurses, doctors and other medical professionals must be employed by an HCA Healthcare facility on December 31 and work 1,000 hours or more during the year to qualify for the annual match. Therefore, temporary and part-time employees are not eligible for the HCA 401(k) match plan.
Employees may contribute up to 50 percent of their gross wages through payroll deductions (within IRS limits) to the HCA retirement plan. They can decide how to invest the money based on their risk tolerance, among other factors. New hires are automatically enrolled in the HCA 401(k) plan on the first day following two months of work and must contribute 3 percent per year during the first four years of service. If you have been employed by HCA for 25 years or longer, the company will offer a 100 percent match on your contributions, up to 9 percent of your pay.
Only 22 percent of Fortune 500 companies and 16 percent of healthcare organizations offer similar benefits, according to the company's brochure. Moreover, its employees retain ownership of the funds in their accounts. You can also transfer the money from an old 401(k) or individual retirement account (IRA) to the HCA 401(k) plan. This would allow you to have a complete picture of your savings and manage your retirement portfolio more easily.