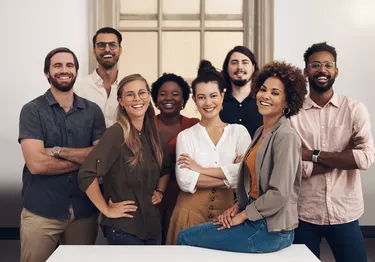 When you love your job, it can be tempting to spend most of your time working. But a strong work-life balance can improve your well-being and even boost your performance at work. There are some small steps you can take to create a life that takes you beyond the office.
Whether you love your job or hate your job, it can be tough to "clock out" at the end of the workday. Technology has expanded office hours, with professionals putting in more hours than ever. This is especially true of those who work from home, with studies showing that remote employees tend to go beyond business hours, working nights and weekends.
Before you can take on other interests, you first need to make sure you're drawing a definitive line between the end of the workday and the start of your personal time. Unless you're required to be on call around the clock, close your laptop and avoid checking work-related emails and taking work calls after hours.
2. Embrace Your Interests
If you don't yet have a hobby, it's not too hard to find one. Consider your interests and find a way to turn them into a pastime. If you're into sports, get season tickets to watch your favorite team, or pitch in as a youth coach. You can even join a sports team and play baseball or basketball in your free time.
Maybe your interests lean more toward arts and crafts. Instead of pursuing those alone at home, look into groups you can join. If COVID-19 is still a concern in your area, you may find groups that meet online until it's safe to meet in person.
3. Further Your Education
There are many benefits of learning, including enhanced well-being and better opportunities in the workplace. Regardless of your profession, taking classes can help you strengthen your skill set and possibly qualify for promotions and advancement opportunities.
Also consider taking a class or classes in something that just interests you. Perhaps you'd like to try your hand at photography, painting or even acting. These types of classes can provide enjoyment, boost your self-esteem and lead to new achievements.
Volunteering can be one of the most gratifying ways to spend your non-working hours. There are likely a wide range of nonprofits in your area looking for volunteers. Whether it's Habitat for Humanity, Big Brothers Big Sisters of America or other organizations, volunteering will help you make a difference and meet other people.
Although it shouldn't be the top consideration, volunteering also enhances your resume. You'll not only show your range, but you can also develop skills that apply to your profession.
If work is your sole source of a social life, you aren't alone. In fact, during the COVID-19 pandemic, many people learned just how much of their human interaction comes from work. As valuable as Zoom meetings are, they're not the same as meeting up with people in person.
As COVID-19 restrictions lift, consider finding opportunities to meet people who aren't your coworkers. Look for local clubs and organizations specific to your hobbies and interests. You can also get involved in politics or join a local church to make friends who share your personal beliefs.
If you love what you do for a living, you're luckier than many people. But it's still important to have a life outside of work. If you can find interests that help you meet others while also enhancing your resume, you'll gain even more from improving your work-life balance. In the end, though, the goal is to have fun and get more out of life, whichever direction you choose to go.