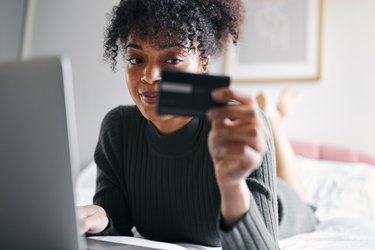 Whether you're just getting started building your credit score or you're an old hand at carrying plastic, it's likely that at one point or another, you've been scared within an inch of your life about debt. Credit card debt is one of Americans' most unshakeable issues; it can be so crushing, it can literally follow you to the grave. Stories like that, however, can provoke an overcorrection. It turns out there are ways to trip yourself up with credit cards just by not using them enough.
Check your credit card agreement for a minimum spending requirement, particularly if you rotate among many different cards. You may not have noticed it, or it may not have been an issue before. Creditors notice when you're not taking advantage of their lines of credit, though. If your credit card goes radio silent for long enough, the company may simply take the hint and shut down your account for inactivity.
This doesn't just mean you have one less card to worry about. Card inactivity closures can bring down your credit score. If you've had the card for a long time, it might reduce the average age of your accounts, a negative sign for creditors. Losing that line of credit will also increase your credit utilization score, another ding on the credit score.