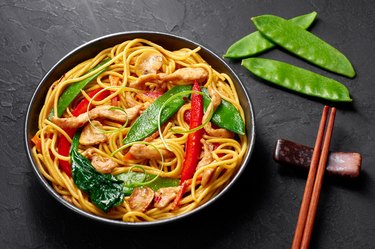 What's your go-to order at your favorite Chinese restaurant? (For your faithful scribe, it's chicken noodle soup with plenty of crispy noodles, then beef with broccoli for the main.) Being cooped up as we try to keep COVID-19 at bay, one of the few treats we can still allow ourselves is the pleasure of ordering in. If you're pining for some sesame chicken or shrimp lo mein or even just a simple scallion pancake, you're probably out of luck: Chinese restaurants all over the country seem to be closed down and radio silent.
The trend also seems to be hitting Korean and Japanese restaurants, and Gothamist has some insights why. A piece published this week finds an array of responses from restaurant owners. In New York's Chinatown, where much of the region's Chinese restaurants source their produce and specialty ingredients, food suppliers have cut down and cut off their availability, literally starving their customers of product. In addition to these health measures, however, restaurant owners report racist incidents, both against their employees and against East Asian communities in general, amid attempts to brand coronavirus as a "Chinese problem."
Combine that with an overall lack of tech-savviness among mom-and-pop establishments, and it seems worryingly likely that your favorite spot for General Tso's could fold before this is all over. If you've got the opportunity to support your go-to restaurants, do so directly from the storefront and tip your delivery folks as generously as possible. We may need all the help that we can get, but in some ways, they need more.