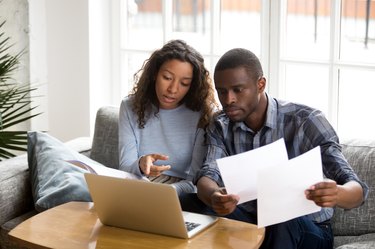 If you're getting closer to homeownership, congratulations: This is a huge step, well worth celebrating. It's also a huge hassle, no matter which way you look at it, and full of frankly overwhelming steps. You're going to have to deal with a mortgage, assuming you're not buying the property outright in cash. Luckily, there's a lot of help out there for first-time buyers.
The very first thing you'll want to do is keep your options wide open. Not all mortgage lenders are the right fit for you, and some can offer you better deals if you know your range of possibilities. The best way to save on your mortgage is to shop around. Keep an eye on your credit score, line up a preapproved loan from your bank, and organize as much paperwork in advance as you can. The mortgage lender or broker should offer checklists for all those forms and documentation; here's one from Credit Karma.
You should also be aware of ways lenders might play into bad habits (with big implications for the economy and for homeowners). Finally, be sure that structural discrimination isn't giving you a raw deal; minorities who seek a mortgage can be offered higher fees than white mortgage-seekers, which needs to be challenged, not least because it could cost you a couple hundred dollars.
If you're familiar with applying for housing to rent, particularly in more competitive markets, you've already done some of the work that applying for a mortgage requires. The more you're able to keep your ducks in a row, the easier it should be to find your way to the right home.