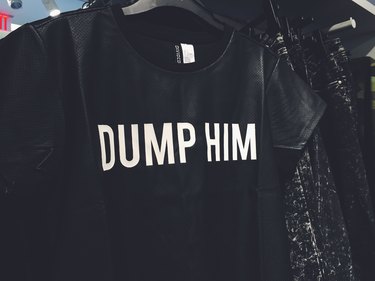 Right now on Netflix, you can watch a raucous and genuinely uproarious film called The Breaker Upperers. If you liked Taika Waititi's take on Thor, you might enjoy this New Zealand-sourced comedy (which he executive produced), in which two friends operate a business staging various outrageous breakups for people who can't bear to do it themselves. It's a great concept for a movie, and some entrepreneurs clearly think it's a great concept for a startup.
Jeanette Settembre at MarketWatch reports that in New York (and eventually, in more cities), you can enlist the good folks at Onward to help you make a clean break. "A breakup should not break the bank," as its website states, which means while you're still deep in your feelings, someone else can help organize temporary housing, cleaning, check-ins, moving, storage, and a whole bunch more. There are a couple of different packages available, ranging from introductory rates of $99 to $500, with the possibility of payment plans or other options if necessary.
Right now Onward focuses on mostly immediate physical necessities, but splitting up with your partner can mean untangling a lot of financials too. Whether you've combined bank accounts or just pay for internet together, it's likely that ending a long-term relationship means figuring out how to use money on your own again. If you need help budgeting for one or reining in your retail therapy, asking for help is always the way to go. And if you've been keeping an "Eff Off Fund" all the while, this is the right time to use it.