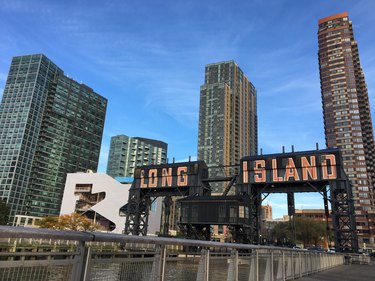 When Amazon announced the results of a multi-city search for its massive new HQ2, skeptics of the Everything Store were furious. Not only did Amazon choose two cities rather than one, suggesting the search itself was more of a cynical data grab than a good-faith effort, but the company settled on two already overburdened locations: Washington, D.C., and New York City. New Yorkers especially vocally opposed bringing HQ2 to the Queens neighborhood of Long Island City. For once, all that noise has actually worked out for them.
Amazon announced on Thursday that it was withdrawing its proposal for building one half of HQ2 in New York. "While polls show that 70 percent of New Yorkers support our plans and investment, a number of state and local politicians have made it clear that they oppose our presence and will not work with us to build the type of relationships that are required to go forward with the project we and many others envisioned in Long Island City," the company said in a statement.
Opponents to the HQ2 deal questioned the wisdom of giving a company helmed by the world's richest man more than $3 billion in tax incentives. While some state and local officials touted the benefits of bringing Amazon to Long Island City, grassroots advocates were not satisfied that Amazon would conscientiously invest in a fast-gentrifying community and hire local talent. Amazon has stated that it will not choose another second site for HQ2. Look out, "National Landing" in Alexandria, Virginia — you and Nashville are about to do a lot of growing, fast.