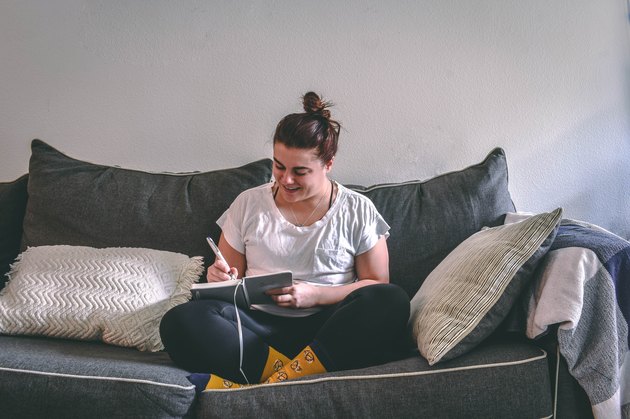 When it comes to fresh starts, there's no such thing as beginning too early. If your New Year's resolutions are going to include financial goals, you don't have to wait until Jan. 1 to figure them out.
2019 is just around the corner, and that makes it as good a time as any to put yourself on the path to success. Maybe it's time for a new job or finally figuring out your retirement savings plan. Maybe your goals are a little more systemic — or even bite-sized, to ensure that you can commit to them. Maybe you'd like to set up financial goals in stages, building off each step to keep leveling up.
All of these are good options, and all of them can benefit from a little pre-planning now. Lifehacker has a good list of questions to ask yourself about next year's money, while Refinery29 has collected a top 10 of financial tips for the future. You don't even have to get it all done before the ball drops at midnight: Making a physical to-do list before you go to sleep will help you organize your thoughts and separate from what's stressing you out. Even an informal plan like talking about money with your friends could pay big dividends.
Finally, if you're already fretting about whether you'll stick with these resolutions, don't set your sights on 12 months from now. Instead, just try to keep it up through early March. That's about how long some scientists believe new habits take to really stick, and even then, if you're not a money wizard by then, don't give up. Resolutions are not a use 'em or lose 'em one-time deal.