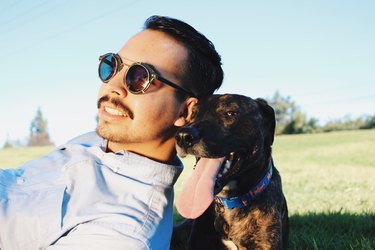 Millennials may be holding off on having children right away, but we are more than happy to shower love and money on our pets. Whether you're a bird person, a snake person, or you prefer your animal companions fuzzy and four-legged, they make a big difference in where you're able to live and how much you're able to spend on other things. Thanks to some data-crunching from the folks at WalletHub, we can now quantify just how big that difference is.
Check out 2018's Most Pet-Friendly Cities for an interactive map and numbers on everything you could hope to know about urban pet-supporting infrastructure. The rankings are further divided into three major categories: pet budget, pet health and wellness, and for the dog-lovers especially, outdoor pet-friendliness. Some stereotypically pet-loving cities fall surprisingly low on the list; New York, for instance, only clocks in at 90th out of 100. Your best bet overall? Sunny Scottsdale, Arizona.
Pets ranked only behind wi-fi and smartphones in a survey of luxuries millennials said they'd never give up, so it's no surprise that we want to know how best to take care of them. We bring them to Disney resorts, budget for their every need, and find every possible way to get them to travel with us. But we also limit our housing options thanks to things like breed or weight restrictions, and often spend huge amounts on vet bills. Pets mean the world to their owners. If you want a better idea of how your city supports them, spend some time with WalletHub's results.