Carrying car insurance is pretty much mandatory by law if you own a car and want to drive it, but a surprising number of drivers get behind the wheel illegally – one in eight, according to the Insurance Research Council. Consumer Reports puts it at about 30 million Americans. Part of the problem might be that many people just don't understand car insurance laws or coverage.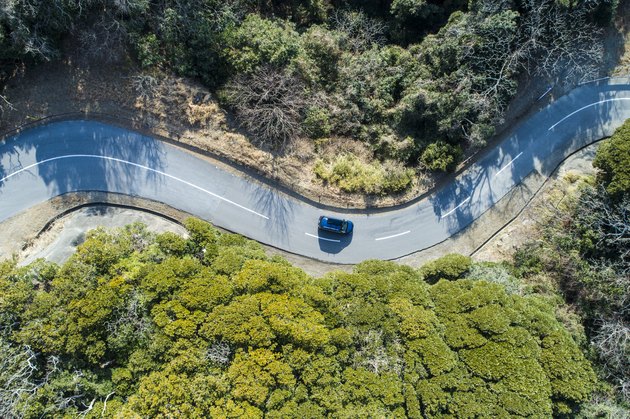 What Is Car Insurance?
Car insurance is a contract between you and an insurance company. You pay premiums to the company, a certain amount each month or maybe twice a year. In exchange, the company will pay for property damage and personal injuries, among other things, if you're ever in an accident. You don't have to come up with the cash to repair your vehicle – or the other guy's car, either.
The basics are easy. But car insurance is actually a complicated issue involving numerous types of coverage that determine what a policy will pay for and what it won't.
Different Types of Car Insurance
It might be an exaggeration to say that there are as many types of car insurance as there are car models, but not by much. You have a lot of options when you purchase insurance.
Liability coverage is required by virtually every state. As the name suggests, it pays for damage or personal injury to another party when you're held liable or responsible for an accident. Liability coverage typically has two components: one for property claims and one for bodily injury claims.
It's often said that you have "full coverage" if you also carry collision and comprehensive coverage. Collision pays for damage to your vehicle – not the other driver's – if you're in an accident, while comprehensive coverage pays for other mishaps that might befall your vehicle such as theft, vandalism or damage caused by weather events. Comprehensive coverage is also sometimes called "fire and theft" insurance or "other than collision" coverage.
Medical payments coverage and personal injury insurance pay for your own medical care subsequent to a car accident. Some companies and policies will even compensate you for lost wages. Personal injury protection coverage is usually more extensive than medical payments coverage.
Uninsured and underinsured motorist coverage kicks in if you're involved in an accident and the other guy is liable but he doesn't have insurance, has insufficient insurance or he flees the scene of the accident and his identity is unknown.
You can also purchase other "extra" policy provisions. If you have to rent a vehicle while your car is being replaced or repaired, rental reimbursement will pay for it so you can still get back and forth to work. You can get insurance for towing costs or something called "gap" insurance that will pay off the balance of your car loan if the vehicle is totaled. Otherwise, you'd typically just receive its fair market value, which is often less than what you owe.
Car Insurance Requirements
Liability is the big-ticket item that most states require, and they have minimums for how much of this insurance you must carry by law. Some states will let you post a bond instead, however. To do this, you must effectively place cash or the equivalent with the state government to cover the other driver's costs if you're ever involved in an accident.
Liability coverage of "100/300/100" is often recommended – up to $100,000 per person in bodily injury costs, up to $300,000 overall per accident, and up to $100,000 for property damage per accident. These higher thresholds will protect you if you have significant net worth. The more you own, the more you have to lose if someone should sue you and your insurance coverage is insufficient to cover all the damages.
But most state require much less than this. Montana's required minimum is just $25,000/$50,000/$10,000, although uninsured and underinsured motorist coverage is mandatory here in addition to liability. That's actually more than New Jersey at $15,000/$30,000/$5,000, and New Jersey requires uninsured and underinsured motorist coverage as well. It also requires that you carry personal injury protection for yourself, not just for others.
Best Car Insurance Prices
So how much will all this cost you? More than it would have in 2016. Car insurance premiums went up at four times the rate of inflation from August 2016 through 2017. But how much you'll personally pay depends on your personal driving record and your credit score – yes, your credit score – as well as where you live and a few other factors.
If you're a high-risk driver – you have a fender bender or two on your driving record or a history of driving violations – you'll pay more. Likewise, you can expect to pay more if you drive a lot of miles every year. This increases the odds that you'll be involved in an accident at some point.
But you could also pay more if you've fallen on hard economic times and your credit score has suffered, even if you have a spotless driving record. Most insurers have their own formulas that use your credit score to help calculate your premiums.
It's usually cheaper to insure your car in states that aren't prone to flooding and that have smaller populations and low crime rates. Those living in the Midwest and the Northwest tend to get the best car insurance prices. The average monthly cost in these areas is about $137, at least if you insure with Progressive. This increases to about $232 a month if you live in an area where flooding, hurricanes or other severe weather is common, or an area with a high crime rate or lots of traffic.