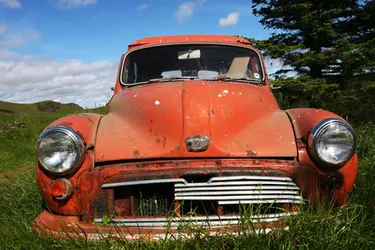 On car insurance policies, there are multiple sections and levels of coverage for a consumer to purchase. The different sections dictate which party is paid for damages, and the limits of coverage available. For some policyholders, the liability section protecting other drivers is all that is necessary.
Liability Coverage
When a car insurance policy covers liability only, it means that the policyholder chooses only bodily injury and property damage coverage. These limits would be paid to another party in the event that the policyholder is found at fault for that party's injuries or for any damage done to that party's property. This portion of a car insurance policy is mandatory.
Limitations of Coverage
With this type of policy, damage to the policyholder's car is not covered. This means that if he is found at fault for any incident, while the other party's damages would be covered under his policy, the policyholder would have to pay for the repairs to his vehicle.
State-Specific Coverage
There are certain states where liability only coverage is not available. States like New York have made other coverage like personal injury protection and uninsured motorist limits mandatory. This means that policyholders must carry these coverages in addition to the basic liability coverage.
When to Choose Liability Only
Liability only car insurance may be appropriate for vehicles that have depreciated significantly in value. As a general rule of thumb, once a vehicle reaches seven years of age, it is a good time to take physical damage coverage off the policy and choose liability only coverage if it is available. Since vehicle values depreciate differently depending on make and model, it is best to consult the Kelley Blue Book to determine if the cost of the insurance is beginning to outweigh the car's actual cash value.
Vehicles that are already damaged should also be insured for liability coverage only. In fact, car insurance companies will usually insure a vehicle with existing damage for only liability and any required state coverage.
When Liability Only Coverage is Unavailable
There are other circumstances when liability only coverage is not available. Even on older vehicles, if the car is being leased or financed, the policyholder usually cannot choose liability only coverage. The financial institution holding the vehicle's title will require comprehensive and collision coverage on the vehicle until the loan or lease is satisfied. This is to protect their collateral in case any damage does come to the vehicle that would render it a total loss.