Since 1934, Federal Housing Administration (FHA) loans have helped homeowners purchase a house. The longevity of this program is a reflection of what makes it work for so many people. Compared to other types of mortgage loans, FHA loans typically offer easier credit qualifying, lower closing costs and lower down payments. Since its introduction more than 80 years ago, the FHA loan program has been responsible for the purchase of more than 47 million properties.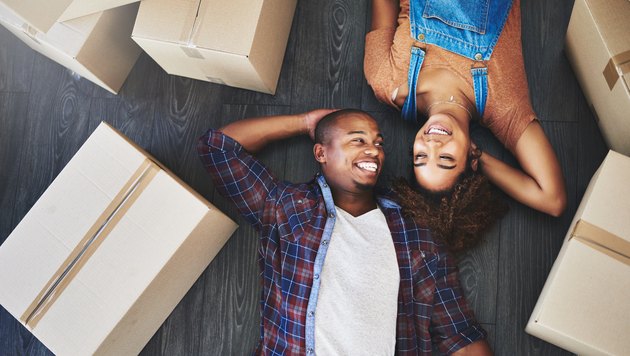 What Is an FHA Loan?
An FHA loan is a mortgage loan that carries FHA regulations and insurance. Although the FHA doesn't lend directly to consumers, it provides mortgage insurance that protects FHA-approved lenders by paying claims to the lenders in case homeowners default on their loans. In return, the FHA-approved lender must meet FHA regulations. Down payments can be as low as 3.5 percent of the loan, which is markedly different from other mortgage loan programs that can require minimum down payments of 20 percent.
How Do FHA Loans Work?
FHA loans work by insuring lenders against default while at the same time offering borrowers with little money down an opportunity to own a home. When the FHA provides mortgage insurance to a lender, the cost of the insurance is paid by the homeowner, not the lender. The FHA keeps this insurance in an account that completely funds the entire FHA mortgage loan program. In fact, this program represents the only government agency that is completely self-sustaining, which costs nothing for taxpayers.
What Is the FHA Loan Interest Rate Today?
The FHA loan interest rate is not a fixed number, regardless of date. A number of variables affect its value, such as the specific lender, term of loan, amount of down payment and the borrower's credit rating. For example, in June 2018, a homeowner in Atlanta with an excellent credit rating seeking a 30-year FHA loan with a 4 percent down payment of $8,000 on a $200,000 home can find an annual percentage rate (APR) typically around 4.4. (Homeowners with lower credit ratings and lower loan amounts will pay slightly higher rates.) As a comparison, in 2016, the average APR for an FHA loan was 3.62 percent.
Who Can Qualify for an FHA Loan?
Although the qualifying requirements for FHA borrowers are not as stringent as for other types of mortgage loans, borrowers must still meet certain guidelines. FHA loan underwriters consider a number of qualifiers, including income and credit scores. HUD guidelines note a minimum credit score of 500 for limited financing, although a credit rating of 580 or higher opens the door to maximum financing eligibility.
FHA loans are available for single-family homes as well as some multi-family homes, such as duplexes, townhomes and condominiums. FHA has two loan options for mobile homes and manufactured homes. One option includes homes for which the borrower also owns the land where the home is located, and the second option is for homes that are sited on nonowned land, such as a mobile-home park.
Different FHA lenders have different guidelines and latitude when it comes to a borrower's credit rating, the mortgage loan amount and the amount of down payment that is required. Prospective borrowers can look up the loan limits for their county by visiting the Department of Housing and Urban Development's website at Hud.gov and hovering over the "More" menu option, then hovering over "Resources" and then clicking "FHA Mortgage Limits" and filling in the requested information.
Which Is a Better Loan – FHA or Conventional?
Just like any other consumer product, the best mortgage loan that suits a particular borrower is best found through comparison shopping. With a myriad of FHA-approved mortgage lenders online, anyone can do this shopping from the comfort of her own home. Local lenders are easy to visit in person, particularly for those consumers who prefer face-to-face interaction.
As a rule of thumb, borrowers who have a good credit rating and a moderate down payment of 10 to 15 percent may find that an FHA loan is typically more expensive than a conventional loan. Borrowers that have lower credit scores and/or a smaller down payment may find an FHA mortgage loan to be the better option. But there are exceptions to this rule of thumb, which is why the Consumer Protection Financial Bureau advocates getting quotes for FHA and conventional mortgage loans before making a decision.
What Grants Are Available for First-Time Homebuyers?
Numerous grants are available for first-time homebuyers. Although HUD does not provide these grants directly to consumers, it offers many resources to help them through this process. Consumers must attend a HUD-approved Housing Counseling class before receiving any federal housing grant assistance for first-time homebuyers. Because HUD works with local governments as well as nonprofits to facilitate housing grants, it recommends contacting state and local government housing offices for help. Local real estate brokers may also be helpful to steer first-time homebuyers toward regional grants.