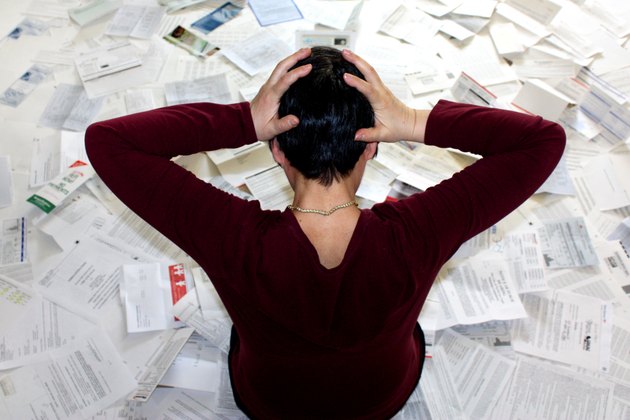 This year gives us a perfect storm of tax anxiety, between a massive and brand-new set of tax laws and a dramatically understaffed Internal Revenue Service. As if that weren't enough, identity thieves have always loved tax season, even before last year's dramatic data breaches at crediting institution Equifax. In a word, hang on to your hats — filing this year could get bumpy.
Adam Levin, an expert on identity protection and credit, wrote earlier this month about all the potential pitfalls waiting for Americans leading up to April 17, this year's Tax Day. In 2016, the IRS believed it would face a $21 billion loss from fraud; that year, they only stopped a fraction of attempted filings under stolen identities, saving about $4 billion. Because 143 million people's Social Security Numbers were exposed by Equifax negligence, the stakes have multiplied.
Furthermore, chaos in the government means accountants often have to make up the difference. While the new tax code is still quite fresh, be on your guard for firms who charge more because they claim they're playing catch-up. Whether you're using an accountant, relying on software, or filling out your forms yourself, Levin advises that you get your taxes together as soon as possible. The fraudsters will need time to perfect their act too, he reasons. "For time being," he writes, "the only 'solution' is beating scammers to the punch."
If you're worried about identity theft, call (888) 400-5530 to speak with the Identity Theft Resource Center; a chat is available at that link, or you can download their app. They recommend a few further steps to protect your information during tax season, both at the federal and state level. Remember too that you are always entitled to a free credit report; don't pay up if you don't have to. It's all aggravating and it takes diligence to keep safe, but given how messy identity theft can get, the trouble is more than worth it.