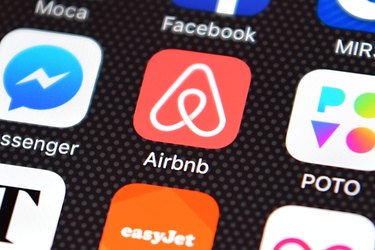 Hospitality company Airbnb, is making a big promise: over the next five years they plan to set up temporary housing for 100,000 refugees all across the globe. As of today, they finally launched the platform necessary to make that possible.
"Launched today, the new platform connects Airbnb hosts who have offered to temporarily house displaced people at no cost with relief organizations and nonprofits that serve refugees, evacuees and other people in need," the company said in a statement. "Qualifying organizations can use airbnb.com/welcome to search and book free Airbnb listings for refugees and other displaced people in need."
The new platform will provide support for refugees in 40 countries helping to resettle them in 28 U.S. cities. Hosts can offer up there home for refugees to stay for as short as a night and as long as a few months.
"It's easy to feel powerless when you think about massive global challenges such as the refugee crisis, Airbnb Chief Product Officer and co-founder Joe Gebbia said in a statement. "But there are things everyone can do that make a big difference. The simple act of opening your home for a few nights can be life-changing for people who've had to leave everything behind."
Airbnb has already begun its mission of housing refugees and to date has opened homes to 6,000 people free of cost.
This is a big move for the company, and a possible glimpse into a trend of private businesses helping to sooth global crises.