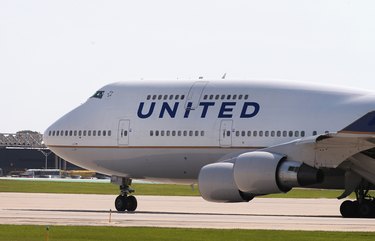 United Airlines has been facing an absolute public relations nightmare, thanks to the video that went viral showing a passenger being violently dragged off the plane. In response to that, the company is putting forth a whole host of changes, including significantly upping the amount of money they will give to passengers for volunteering their seat.
The company published a full report of the incident, and in it included 10 changes that are being laid out including increasing "customer compensation incentives for voluntary denied boarding up to $10,000." That's a mega increase from the previous cap of $1,350. It goes into effect today.
The airline also made a few other changes that will directly impact oversold flights, including not requiring costumers already boarded to give up their seat (unless it's a safety concern), reducing the amount of overbooking, as well as creating a new system to automate the process of looking for volunteers.
As for Dr. Dao, the man we all saw brutally dragged off the plane, his attorney put forth a statement commending the company's changes: "Both Dr. Dao and I applaud United for promptly addressing the many issues that have plagued passenger satisfaction in the arena of airline customer service. All of its policy changes announced today are passenger friendly and are simple, common sense decisions on United's part to help minimize the stress involved in the flying experience."
It's good to see the company making changes to prevent anything like this in the future and, who knows, you're next United flight might end up making you a little extra money.