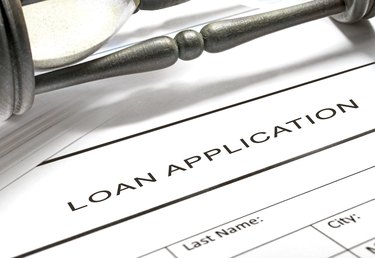 Loan applications are not considered binding contracts, so if you find a better deal after you've already submitted an application, or if you decide that you simply no longer want the loan, you may cancel it without facing repercussions. You do not need to submit the cancellation in writing. However, even with a verbal cancellation, it's still a good idea to take a systematic approach.
Cancellation Process
You can cancel a loan application at any time before you sign the loan agreement and the funds are dispersed. One exception is mortgage refinancing loans which offer a longer window -- you have a three-day cancellation period even after the loan has been funded.
The easiest ways to initiate the cancellation are by phone or email. Either way, the procedure is the same. Contact the lender and tell it that you want to cancel a pending loan application. Provide the necessary personal identification information, such as your full name, date of birth and Social Security number, as well as any application number. It's not necessary to give a reason for the cancellation. However, if you are cancelling because you found better terms elsewhere, you may be able to get the lender to match or beat them by letting it know. You also can tell the lender if you are going to reapply at a later date so it can keep your information on file.
Fee Refunds
Fee refunds generally are a matter of individual lender policy, as well as the kind of loan you applied for. Mortgage lenders, for instance, often will refund fees you paid at application for actions that have not been been performed, such as a credit check or appraisal. With other lenders, the fees go completely toward processing your application and you cannot receive a refund. Confirm the fee refund policy with your lender to be sure.