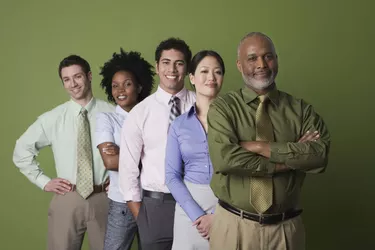 When meeting with a lawyer to form a limited liability company for your small business, there are many different topics you will want to cover. You should begin by asking your lawyer the basics such as her fee, the state registration fees, her experience in forming LLCs and if an LLC is the right type of business entity for your small business.
Business Name
Before your begin the registration process, you and your lawyer should discuss the potential name for your new business. Ask your lawyer if she has experience researching business names that are already in use in your state. Also, when forming your LLC you may wish to consider trademarking your name. Ask your attorney to determine if your potential name is available and if she believes that trademark registration should be pursued along with LLC formation.
Registration
You should ask your lawyer about the general information required for registration, including how you should structure your fiscal year, if your state requires disclosure of all investors and what other general information your state requires for the actual registration of your LLC. Registration forms are generally filed with the Secretary of State, and the requirements vary by state. Finally, in addition to a general registration form, some states may require that you file articles of organization. Be sure to check with your attorney.
Operating Agreement
You will want to discuss the creation of an operating agreement with your attorney. The operating agreement for an LLC spells out how investments will be handled, who will mange the LLC, how business will be conducted and how ownership of the LLC will be structured. Particularly in multiple-member LLCs, the operating agreement is one of the key components to a successful LLC. Ask your attorney what kind of operating agreement she thinks will be right for your LLC.
Other Filings
In addition to filing your registration documents and drafting an operating agreement, you should ask your attorney what other forms will need to be filed in order to lawfully operate your business as an LLC. If you are hiring employees, you may need to apply for a federal tax ID. If your are conducting business in other states, you may be required to file foreign LLC registration documents. Finally, some states require additional paperwork such as licenses, permits and certifications before particular types of business activities may be conducted. Consult with your attorney about these issues.