Internal Revenue Service Form W-9 is the Request for Taxpayer Identification Number and Certification, which is used by businesses and organizations required to file information returns, typically known as 1099 forms, with the IRS. The IRS requires businesses and organizations to obtain Form W-9 from certain non-corporate payees for purposes of filing these information returns. The business then reports the information obtained from Form W-9 to the IRS, along with the tax information about payments the business or organization made to the payee during the year. The IRS then uses these information returns to ensure that payees are reporting appropriate amounts of tax.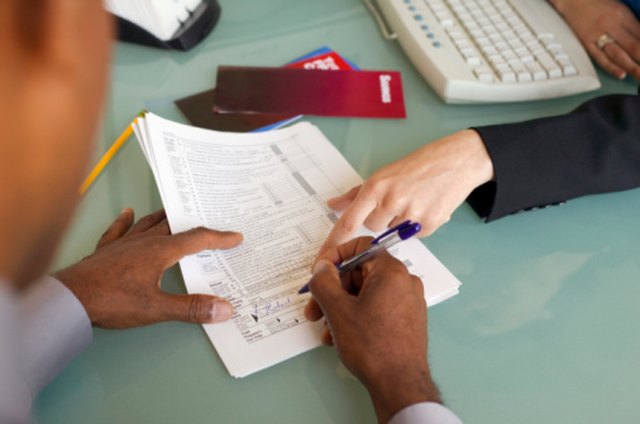 Step
Obtain Form W-9. In general, Form W-9 should be provided by the business or organization that asks you to complete it. If not provided, Form W-9 is available from the IRS website or by phone at 1-800-829-3676.
Step
Complete the information header, providing information about yourself or your business. This includes your name (as known to the IRS), your formal business name (if applicable), an indication if you are completing the form as an individual income tax payer or a business entity, and your address. The address should match the address on file with the IRS. If you are filing Form W-9 on behalf of your business, this should be your business address.
Step
Put your Taxpayer Identification Number in Part I. Your TIN is either your social security number if you are filing this form as an individual income taxpayer or your employer identification number if you are filing this form on behalf of your business. The SSN or EIN should match the IRS' records for the name and address you previously provided.
Step
Sign Form W-9 in Part II of the form. Here you certify that the information you have provided is correct and that the IRS has not notified you that you are subject to backup withholding.
Step
Return the completed form to the business or organization that requested it. You do not need to send the form to the IRS.