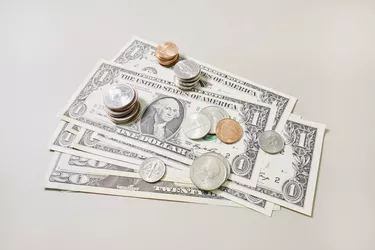 Western Union is not in the business of check cashing. They are more used for making a money transfer. But Western Union partners with Check Into Cash, which will cash cashier's checks, money orders and other types of checks.
Western Union Financial Services, Inc. provides money transfer services across the country. You can also purchase a Western Union money order. But what if you need to cash government checks, personal checks or any other types of checks? How do you go about that?
How to Cash a Check at Western Union
To cash a check at Western Union, you must work with the Check Into Cash Program. This program operates in convenience stores, grocery stores and at stand-alone facilities.
You will need to bring some documentation with you when you go to cash a check. The steps to cashing a check are:
have a valid photo ID
endorse your check
present your valid check
supply your Social Security number or Taxpayer Identification Number
Besides the basic information, you will also be asked to give your name address and birthdate.
Western Union Check-Cashing Rules and Fees
Western Union is not a financial institution like a bank or credit union. It is also not a check-cashing store. Western Union has its own rules and fees.
To cash a check, you must present a valid photo ID and other personal information to the Western Union partner Check Into Cash. There is also a fee.
Depending on the state and amount of the check, the fees range to but don't exceed ‌5 percent‌ of the total amount of the check.
You will also be required to purchase a preferred check-cashing card. This one-time enrollment fee for the check-cashing card is ‌$2‌.
What Types of Checks Can I Cash at Western Union?
Western Union's Check Into Cash will cash different types of checks. These include:
government checks
payroll checks
a Western Union money order
cashier's checks
insurance checks
two-party checks
Personal checks must be cashed at a check-cashing store. Although Western Union has partnered with some grocery stores to provide check-cashing services.
What Do I Need to Cash a Check?
To cash a check, you will need to endorse your check. You will also need a valid ID. And you will be required to provide your name, address, birthdate, Social Security number or tax identification number.
What Fees Does Western Union Charge?
The charge for a Western Union Money order is anywhere from ‌50 cents to $1.50‌ per money order. This is less expensive than most financial institutions. For example, a financial institution may charge $5, $10 or 10 percent of the total amount of the money order.
Western Union's partner Check Into Cash usually will not total more than 5 percent of the check amount for check cashing.
Common Check-Cashing Questions
You still might have some Western Union check-cashing questions. For instance, trying to cash personal checks can be challenging. So here are some frequently asked questions.
Does Western Union Accept Personal Checks?
Western Union does not accept personal checks.
Where Can I Cash a Western Union Money Order?
As of 2021, Walmart began cashing Western Union money orders. Other places include grocery stores and various venues with financial services.
What Ways Can I Transfer Funds Without a Bank Account?
If you don't have a bank or credit union, one of the best ways to send money is a Western Union money transfer. Walmart to Walmart financial services is also a great way to transfer money.
One way to transfer money for a quick pick-up at a financial institution is to use MoneyGram. MoneyGram uses a mobile app to provide money transfer services.