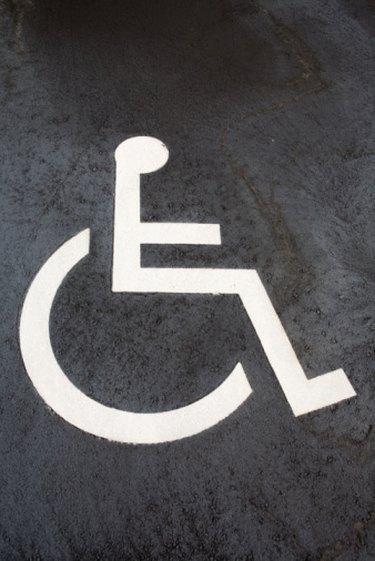 Supplemental Security Income (SSI) and Social Security Disability Insurance (SSDI) are two government benefit programs that supply financial help to disabled individuals who qualify. With SSI, everyone is entitled to the same maximum Federal Benefit Rate (FBR), as long as they don't have income or assets over a certain amount. As of June 2011, the maximum FBR for SSI was $674. With SSDI, your eligibility and maximum payment potential depend on your work and tax history (or that of your parents) over the previous 40 quarters or 10 years.
Step 1
Determine whether you qualify for SSDI and how much your monthly benefit will be. The Social Security Administration sends out a yearly statement detailing the maximum benefit you can qualify for. If your SSDI monthly benefit will be more than the maximum FBR, then you will not qualify for SSI as well.
Step 2
Apply for SSDI, online or at your Social Security office. Once you have confirmation of how much SSDI you can receive, then you will know how much SSI to expect, if you qualify. If the FBR is $674 and you qualify for $600 in SSDI, you can also receive up to $74 in SSI.
Step 3
Go to your Social Security office to apply for SSI. You cannot apply for this benefit online. If you know that your SSDI monthly payment will be less than the maximum FBR when you apply for SSDI, save time and apply for both benefits at once.
Tip
Take all of your paper work with you to the Social Security office when you go to apply. For both SSDI and SSI you will need your medical records to prove your disability or, at minimum, the contact information for the health care professionals who can provide the information on your disability. You will also need current proof of income, if you have any. SSI is based on yours and your spouse's income, while SSDI is based on your income alone. For example, in June 2011 an individual had to be making less then $1,000 a month to be considered too disabled for gainful employment.
Things You'll Need
Proof of income

Medical records