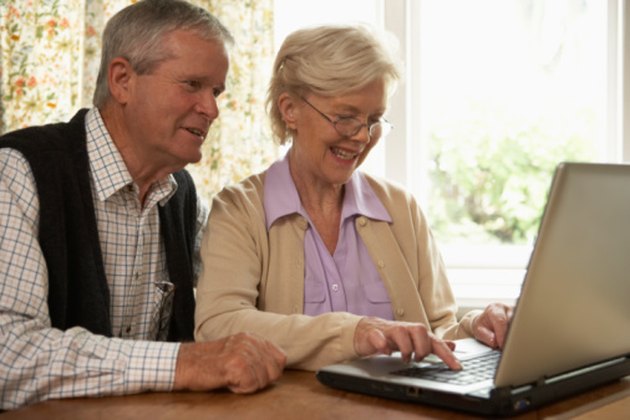 All Social Security benefits have one thing in common: they're intended to supplement your income when you can no longer work. If a disability keeps you from working, it may be difficult to continue paying your rent on time. If you're approved for Social Security disability benefits, you can use that money to help pay your rent — among any other living expenses that come your way.
SSDI and Rent
Even though it's called Social Security Disability Insurance, SSDI isn't really an insurance program, meaning it doesn't only help you with medical expenses. Like retirement benefits, SSDI pays benefits each month either by direct deposit or by mail. When you receive your check, you can use your benefit money on rent if you'd like. The average SSDI benefit in April 2011 was $1,068.
SSI and Rent
You can use supplemental Security Income, like SSDI, on any of your living expenses, including paying rent. However, SSI payments are generally much lower than SSDI payments, meaning depending on where you live there's a good chance that SSI alone won't be enough to pay your rent. The average SSI benefit amount in April 2011 was $500.
If You're Receiving Other Aid
If you regularly receive aid to help you pay your rent, it may affect the amount of your SSI benefits. For example, if you're living in a government subsidized housing unit, receiving aid to pay your energy bill or receiving help paying your rent from a private source, these things will be counted as part of your income. Therefore, SSI will decrease your benefits to keep you under the income limits for Social Security benefits. As of 2011, the income limit for an individual receiving SSI is $694 a month, and for a couple, it's $1,031.
If Your Benefits Aren't Enough
If your disability benefits aren't enough to cover the cost of your rent, you have other options. You can work a part-time job if you are able, and continue receiving benefits, as long as you don't earn more than $1,000 a month in wages. To offset the cost of medical bills, apply for one of the government's health insurance programs: Medicare or Medicaid. Medicare is a health insurance program for people of ages 65 and older, while Medicaid is the program for all age groups of people considered low-income.