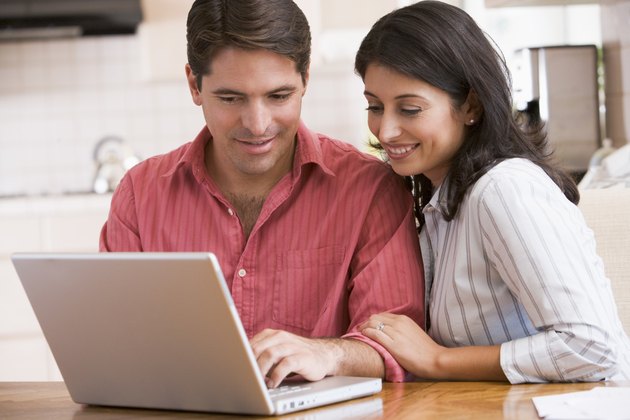 A wage and income transcript from the Internal Revenue Service documents your earnings using information from W-2, 1099 and 1098 forms. This is a handy option when you want to provide proof of income without including all of the other information that goes on a tax return. Wage and income transcripts are available for the last 10 years. The most recent year's transcript may not be available until July of the following year.
Submitting Form 4506-T
The IRS sends a wage and income transcript for free when you request it by submitting form 4506-T, "Request for Transcript of Tax Return," either online or by mail. The form is available on the IRS website. You must provide your current and previous mailing addresses and your Social Security number. If you are sending the wage and income transcript directly to a third party, include that party's mailing address. You may order transcripts for up to four years at a time. Check box 8 on the 4506-T to select the wage and tax transcript. If you are mailing your request, sign the form and send it to the address provided on the instructions for the 4506-T.