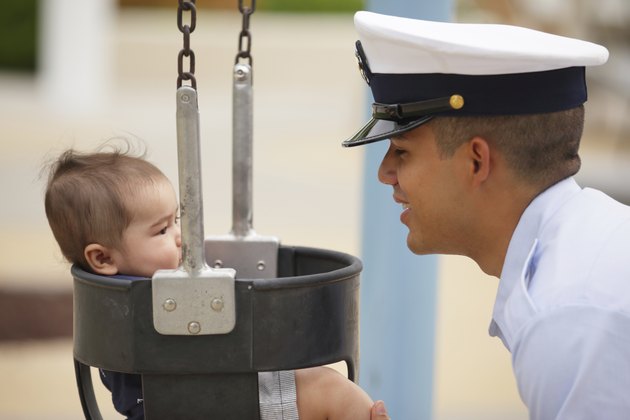 If you served in the military, you can use a mortgage from the Department of Veterans Affairs to help you purchase a house with a minimal down payment. However, a VA mortgage comes with a funding fee paid to the department. While no one likes fees, you may qualify to claim it as a deduction on your taxes, because the Internal Revenue Service treats it as a form of mortgage insurance.
Deduction Qualifications
Like most other tax breaks, you have to jump through a few hoops to qualify. You have to give up your standard deduction and itemize your deductions, or you're not allowed to write off the fee. Also, your income must fall below the annual limits. In the 2013 tax year, you couldn't deduct any of your funding fee if your adjusted gross income exceeded $54,500 if you were single or $109,000 if you were married and filed a joint return.