If you have won a claim for Social Security disability, you will receive a check each month from the Social Security Administration as long as you continue to be disabled. The agency sets down specific rules and guidelines for beneficiaries, and if you fail to meet these guidelines, you may lose your benefits. Generally, you can expect an entitlement review if your medical status changes or you start earning money from wages.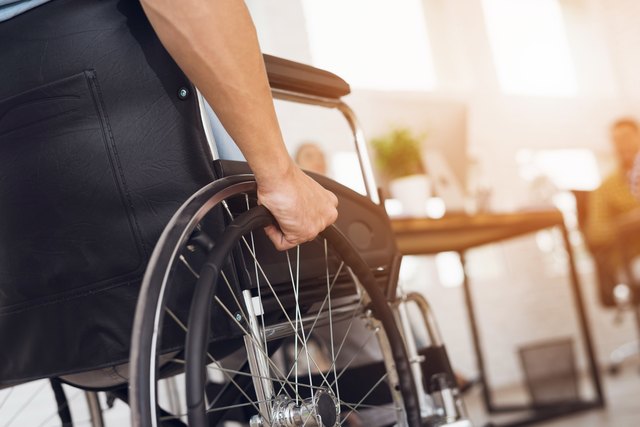 credit: vadimguzhva/iStock/GettyImages
Reaching Adulthood Triggers a Review
If you have been receiving Supplemental Security Income or SSI as a child, your benefits and disability claim will be reviewed when you reach the age of 18. Social Security applies different guidelines to adult disability claims, which now cover your situation. If the agency finds that you still meet the guidelines, your benefits will continue. However, there's always a risk that you won't meet the adult guidelines, in which case your benefits will cease and you will have to file a new disability claim.
You'll Lose Your Benefits if You Earn Good Wages
Disability beneficiaries are allowed to make a limited amount of money from wages. A program known as a "trial work period" allows you to earn an unlimited amount for nine months out of any five-year period. Every month you earn over $850 Social Security counts as a trial work month. After you have completed nine trial work months, your benefits will cease if you make over $1,180 a month before taxes, which is known as the "substantial gainful activity" amount. Earn less than that amount, and you still are entitled to full disability benefits for that month, over a period extending to 36 months after the trial work period ends. Earn over that amount and your disability case will close, ending your benefits permanently.
You Get Nothing for Fraud
Your benefits definitely will if Social Security finds you have been earning money under the table and not paying Social Security payroll taxes; or if you falsified any information on your application or on your medical records. Social Security investigates allegations of fraud and may also suspend your benefits if it has evidence that you are not disabled as you claim.
Moving Out of the Country
Social Security pays disability benefits if you live in the United States or in most foreign countries, but it won't send disability benefits to anyone in Cuba or North Korea. Social Security will also withhold the benefits if you live in Cambodia, Vietnam or one of the former Soviet republics (with the exception of Armenia, Russia, Lithuania, Estonia and Latvia) until you return to the United States or move to another country where you can receive benefits.
Expect to Have Regular Medical Reviews
Every few years, Social Security will conduct a medical review of your file. A doctor will examine recent medical records and you may be scheduled for a consultative examination. If the agency finds that your condition has improved and you are now capable of work, your disability status will be suspended and your benefits will cease. You can appeal a finding of "not disabled" or re-apply at a later date if you believe you cannot work.