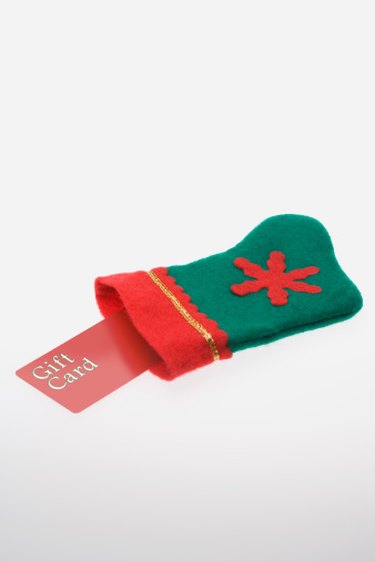 Gift card protection consumer laws in the United States vary depending on the regulations adopted by the state where the gift card was issued. In some states, companies are not allowed to sell gift cards that expire; however, other states enable companies to establish an expiration date after a specific period of time. If you have an old gift card that still has a balance, there are several ways to find out if the card has expired.
Step 1
Check the back of the gift card and look for an expiration date. Some gift cards display the expiration date on the back along with other information such as the customer service number, website and the activation requirements. If the gift card says something like, "This gift card does not expire," then there is no expiration date.
Step 2
Visit the website or call the customer service number displayed on the back of the gift card if there is no expiration information. If you call the customer service number, you will be prompted to enter your gift card number to access any information about it.
Step 3
Visit ConsumersUnion.org to view the gift card expiration regulations for each state in the U.S. if you are unable to find out whether your gift card has an expiration date or not. In California, Florida, Massachusetts, Connecticut, Maine, Minnesota, Montana, Oregon and Rhode Island, gift cards do not expire. However, in other states, gift cards may expire after three to seven years.