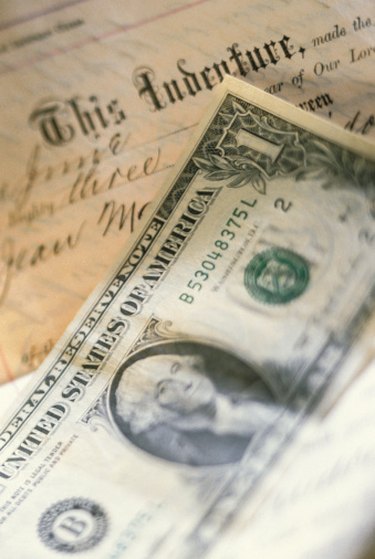 Nearly everyone faces some level of financial difficulty at some point in their lives, and, in a tough economy, more and more people find themselves unable to meet their financial obligations. If you are struggling to pay your bills and do not have the means to make your regularly scheduled payments, your loan may be put into forbearance by your lender. In some cases, your situation may be labeled as an excessive forbearance. This may indicate more difficulty in getting your lender to work with you.
Forbearance
Although any type of loan can be put into forbearance, it is most common with student loans and consumer mortgages. The act of putting a loan into forbearance is taken to safeguard against loan default, and it is commonly known as default prevention, indicates floridastudentfinancialaid.org. The lender uses forbearance to provide the borrower with a temporary break in payments, a reduction in payments, or to extend the due date on payments and allow the borrower to catch up with unpaid or late payments. Many lenders would prefer to have a loan in forbearance and give the borrower a chance to get current, rather than write the loan off and lose all future principle and interest payments.
Forbearance Agreement
In most cases, a borrower will be required to enter into an official forbearance agreement. A forbearance agreement is generally designed for those who need temporary assistance getting caught up, notes ninemortgage.com. It is typically geared toward those borrowers who fell behind because of temporary unemployment, unexpected medical bills, or other short-term financial hardship. A forbearance agreement may allow a borrower a brief window of one to three months without payments or with only a portion of the payment due. Most forbearance agreements include payment structures that allow borrowers to make regularly scheduled payments and repay any missed payments with graduated payments over time.
Excessive Forbearance
In some cases, a borrower's financial situation becomes increasingly more difficult and payment struggles may last beyond a few months' time. With a mortgage forbearance, a borrower may request a loan modification plan in an attempt to reduce mortgage payments and bring them in line with reduced income. It is up to the lender to approve or deny a borrower's application for loan modification, and some borrowers have found their request denied due to excessive forbearance. Excessive forbearance may occur because a borrower has fallen too far behind in payments. The lender may simply prefer to sell the property at a foreclosure sale.
Appeal
A borrower may be denied for a loan modification program despite being qualified, according to loanmodificationlawyerblog.com. A borrower does have the right to appeal the decision, however. The borrower may resubmit the request to the lender or ask for a reevaluation of the decision. A borrower may also engage the services of a real estate lawyer who may have greater success obtaining a loan modification.