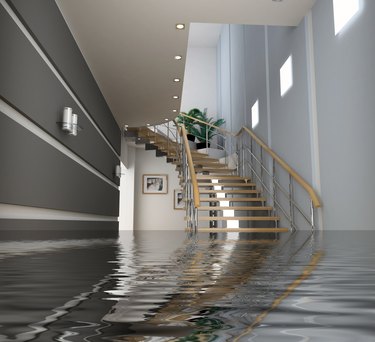 Property damage can happen to almost anyone, for almost any reason. In a flood, the determination of fault and/or liability combined with the terms outlined in the lease agreement dictate the actions of the landlord and tenant. There is no easy way to determine the generality of what occurs after an apartment floods, as each situation is unique. However, there are some general real estate guidelines to consider regarding landlord responsibilities and tenant rights.
Amount of Damage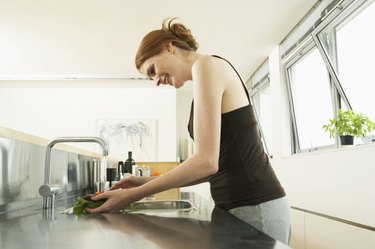 If the apartment is only partially flooded, has running hot water, working electricity and the majority of the space is livable, the landlord is under no obligation to provide alternate living accommodations to the tenant while making repairs. However, despite the wording in the lease, some landlords will offer temporary accommodations to a tenant after a flood. Regardless, it is up to the landlord to decide what he wishes to offer the tenant. If the apartment is a total loss, on the other hand, the rules change.
Total Loss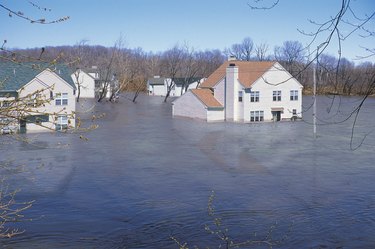 In the case of an apartment being a total loss after a flood, the lease becomes effectively terminated automatically. In this case, the landlord does not have to provide shelter to the tenant. The only exception to that rule would be if the landlord were at fault for improper plumbing maintenance or repairs to the unit. If the tenant suspects that was the cause of the flood, he is entitled to talk to an attorney and request an investigation. The best bet for any renter is to have a renter's insurance policy to provide temporary shelter in the event of an emergency, as these claims and processes take time and cannot provide immediate assistance.
Personal Belongings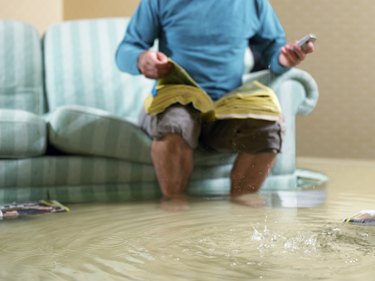 The landlord has no liability when it comes to flood damage to furniture, clothes, electronics or other personal belongings of a tenant. This stipulation is earmarked in every lease, regardless of geographic location and regardless of fault or circumstance. The only way to recoup these losses as a tenant is to have a renter's insurance policy.
At-Fault Damages
Even worse than losing a place to live after a flood is knowing the landlord has rights to sue the tenant for compensation if the flooding was a result of negligence or direct damage by the tenant. If the tenant fails to pay, the landlord can seek a court-ordered judgment for payment, in addition to providing a statement on the tenant's rental history and credit report, making it difficult for him to find a new place to live.