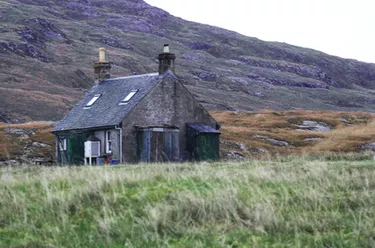 When you purchase a home through a mortgage loan, your loan is secured by the existing property. If you default on your payments, your lender can foreclose and take possession of the property as collateral against any unpaid balance on your mortgage note. If foreclosure forces you out of your home, and you are unable to remove all of your personal belongings, you may be wondering what happens to the stuff you left behind.
Plan Ahead
Lenders are required by law to notify homeowners when they are in default, as well as if and when foreclosure proceedings will begin, and when the homeowner is required to vacate the property. If you are unable to bring your mortgage loan current to avoid foreclosure, or if you choose to walk away and allow the lender to foreclose on your property, you should have anywhere between two months and a full year to organize your household, remove your belongings and relocate, or put your things in storage until you find a new home.
Your Redemption Period
According to the Law Office of Thomas J. Sherwood, each state has individual laws regarding a mortgage redemption period. Typically, during the redemption period, you have the right to repay what you owe on your mortgage and regain ownership of your home. In most states, ownership of a property cannot be transferred, the locks cannot be changed and your belongings cannot be removed from the home until this redemption period has ended. During this period, you may remove personal possessions as necessary. You should consult with a foreclosure attorney if you feel your rights have been violated with respect to your state's laws concerning foreclosure redemption.
Items Left Behind
If you choose to leave items behind, and you do not retrieve them during the redemption period, you may lose your right to retrieve them at all. Once a new owner takes possession of the home, he is free to dispose of any belongings left behind at his discretion. In many cases, lenders hire a cleaning crew to clean up foreclosed properties for sale. Anything left behind in the home will likely be sold or thrown away.
Definition of Personal Belongings
If your home is foreclosed upon, you should remember that you only have the right to remove your own personal belongings. Stophomeforeclosurehelp, an online resource for those facing foreclosure, notes that items which belong to the house including hot water heaters, light fixtures and appliances should all be left behind with the property. In some cases, a lender may sue you for further losses if you remove items that should be left with the property.