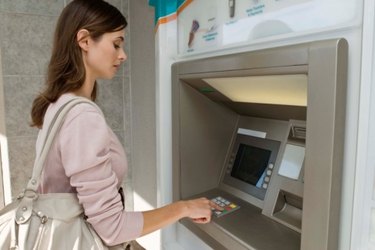 Several top banks in the U.S. received over $135 billion in combined funds from the Treasury Department's Troubled Asset Relief Program (TARP) and even more emergency funds from the Federal Reserve. Even after the huge government bailout, the top banks in America still manage to do well in investment banking and trading. In 2010 the top five U.S. banks made a combined profit of over $60.4 billion.
Bank of America
Headquartered in Charlotte, North Carolina, Bank of America has about $2.8 trillion in assets. BofA received $5 billion from TARP as well as an additional $118 billion for troubled Merrill Lynch, acquired in 2008. They also own Countrywide Financial Corp., formerly the nation's largest housing finance bank. Bank of America may require additional funding from TARP in the coming years.
JPMorgan Chase
A major U.S. bank with over $2.1 trillion in total assets, JPMorgan Chase received $25 billion from TARP. An international bank with large investment banking operations, Chase bought Bear Stearns and Washington Mutual in 2008 with the help of the federal government. Shareholders got paid a quarterly dividend of 38 cents per share in 2008.
Citigroup
The third-largest bank in the U.S., Citigroup has about $1.9 trillion in assets. Citigroup also received $45 billion from the U.S. Treasury in TARP money, with an additional $301 billion in guarantees of assets. Finally forced to sell off its controlling interest in the failing Smith Barney brokerage firm to Morgan Stanley, the bank reduced dividend to just a penny per share. A large and diverse company, Citigroup remains strong and has a number of good assets in spite of financial troubles.
Wells Fargo
This small bank based in San Francisco has assets of about $1.3 billion and took $25 billion in TARP funds. When Wells Fargo acquired Wachovia Corp. late in 2007, they became a major player among U.S. banks even though they had to soak up an $11 billion loss. However, Wachovia's acquisition of Golden West Financial in 2006, a California mortgage bank, places Wells Fargo at risk. This bank posted a net loss in the fourth quarter of 2008 of nearly $2.5 billion. However, this bank seems solid and has no need for any additional funding.