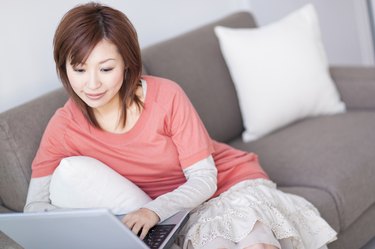 Cancelling a service contract is not always easy or straightforward. Although a well-written letter often is enough to persuade many service providers to cancel a contract mid-term, you may have no legal right to cancel until the service contract expires. Despite this, a properly worded letter of intent may help you successfully cancel a service contract without resorting to costly litigation.
You have the legal right to cancel if the service provider offers a money-back guarantee, if the contract contains a termination clause or if the contract is covered under the Fair Trade Commission's Cooling-Off Rule. In this case, a simple letter in which you state that you want to cancel the contract as per your legal right is all that is necessary. If you have no legal grounds, a letter of intent that includes reasoning and credible evidence may persuade the service provider that cancelling is in the company's best interest.
Format the letter as you would with any type of business correspondence and send it via certified mail with a return receipt. State your intent to end the contract clearly and using as few words as possible. For example, use an opening statement such as "This letter serves to request the immediate cancellation of my lawn services contract as is my legal right according to the terms of the contract." Because you do not have to offer reasons for cancelling if you have legal grounds, a simple statement asking the company to acknowledge your request as soon as possible is an appropriate way to end the letter.
Additional Considerations
If you have no specific legal grounds for cancelling, support your case with persuasive words and evidence. For example, if you can no longer afford the service, say so, and possibly offer to send make one last payment. However, if your desire to cancel is due to unsatisfactory performance, state this and provide supporting evidence such as times, dates, descriptions and photographs. You may want to consider getting help or advice from an attorney if the price of the contract is high enough that a lawyer becomes a cost-effective option.
If you have legal grounds to cancel and the service provider either ignores or refuses your request, file a complaint with your state's consumer protection agency or with the FTC. If you paid using a credit card, the FTC recommends that you also file a dispute with your credit card company, as per your rights under the Fair Credit Billing Act. However, for this option to be effective, you must notify the credit card company in writing within 60 days after receiving the first bill containing the disputed contract payment.