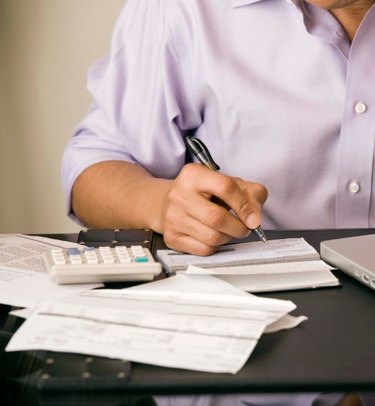 Having a checking account gives the convenience of easy access to your money, along with absolute safety for your funds. In some cases, you might even be able to earn interest on your money, which makes a checking account a good place to keep your extra cash as well
Account Choices
When you shop for a new checking account, you might find that your bank offers many different types. Some checking accounts are for casual users, and they might offer very low balance requirements and other favorable terms. These convenience checking accounts often do not pay interest, but in some cases, you can find an interest-bearing account with a low balance requirement. The key is to shop around, and read the account terms carefully before signing up.
Minimum Balance
Many interest-bearing checking accounts have high minimum balance requirements, often in the hundreds or even thousands of dollars. If you can keep that level of cash in the account, you can earn interest on your money. But if you fall below the minimum balance requirement, you could lose your interest payment and encounter monthly maintenance charges as well.
High-Yield Checking Accounts
High-yield checking accounts give some consumers a way to earn an excellent interest rate. Sometimes, this is more than they could get on a money market account or even a certificate of deposit. But in exchange for that high interest rate, these checking accounts impose a number of stringent requirements. These include maintaining a monthly direct deposit and making a minimum number of debit card purchases. If you fail to meet these requirements, your interest rate can drop precipitously.
Charges and Fees
While earning interest on your checking account is certainly a nice perk, it is important to look at the potential costs as well. If you fail to meet the requirements spelled out in the account agreement, you could be subject to fees and penalties that could dwarf the amount of interest you receive. If you want to open an interest-bearing checking account, look for one with easy-to-understand terms and conditions, and one without a monthly maintenance fee.