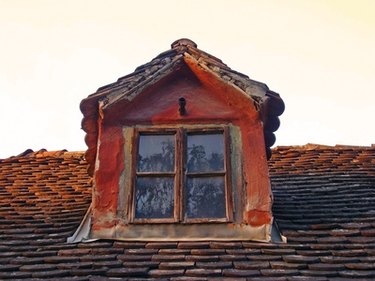 The primary difference between selling property and transferring property is what each one means. Selling property is accepting an offer of money in return for the property in question. Transferring property is the actual transfer of the deed, which completes ownership changes. Transferring property must be done whether the property is sold or given away as a gift.
What They Mean
Selling a property means somebody offered a cash price for the property. There are many different kinds of sales, including short sales, sales under appraisal, sales over appraisal, tax debt sales and foreclosure sales. In each case, the property is listed, potential buyers view the property and, if interested, they make an offer.
Transferring property simply means that paperwork is recorded in the courthouse that indicates the property ownership is being changed from one owner to another owner. It can also mean the deed is being changed to add an additional owner or to remove a former joint owner.
Preparations
Preparation for transferring property is simple compared to preparation to sell property. Preparation to transfer property involves agreeing and understanding the transfer will take place and picking up the proper forms to fill out. Preparation for selling property involves putting it on the market, cleaning the property for show, showing it and negotiating offers. Depending on the reason for sale, it can also include government involvement and auction preparation.
Completiion Differences
The transference of property is complete when all required documents are accepted and recorded in the county courthouse. Each state has specific documents to be filed, but they are all similar in what information they want included. Names of former owners, names of new owners, the location of the property, the sale amount or the record of the gift will be typical items required. The completion of a sale occurs when the offer is accepted and financing is provided. Some property sales require the sale to be contingent on inspections, or the sale of the buyer's previous home, but once the financing is provided for the sale of property in question, the sale is considered complete because the funding is not provided until the contingencies are met.
Problems
Problems that can be encountered during a transfer of property include discovering liens, discovering additional property owners and failure to submit proper documentation. Problems that can impede the sale of property can include the purchaser being unable to get financing, negative inspection reports and issues with the sales contract.