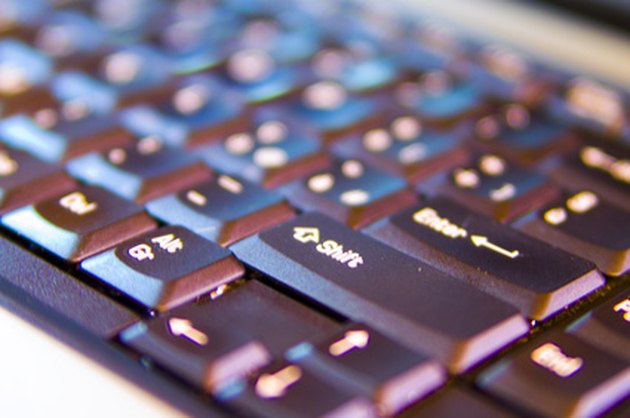 To have a successful property management company, you must treat it like a business even if you only use your properties as a secondary source of income. Property management comes with a lot of paperwork, billing and tracking. Property management software allows you to automate several tasks and create a simple workspace to track your properties, tenants and vendors.
Quicken Rental Property Manager 2011
Quicken Rental Property Manager 2011 combines your personal and property management accounts. The Rent Center allows you to track your properties instantly. The section will show you which tenants have not paid rent yet for the month. You can track the expenses for each property and use the snapshot feature to compare profits and losses. You can also see your input and output for your personal accounts including bank accounts, credit cards, PayPal and investment accounts. The program categorizes your spending automatically and allows you to create a budget.
LandlordMax
LandlordMax divides your information into subcategories such as tenants, vendors and properties. Under the subcategories you can create a file for each person or property and store lease agreements, notes, past invoices and contact information. The invoice tab allows you to create and send invoices to tenants and vendors. The accounts tab allows you to create a payment history. You can analyze the profits and losses for each property or unit with the software. You can generate reports based on properties, tenants or vendors. You can also create and save to-do lists for each of your properties.
OnSite Property Manager
OnSite Property Manager allows you to manage your properties online. The program will automatically generate invoices and many of the forms you need for tenants. For example, the one-click feature allows you to create invoices or print receipts for you tenants. You can also automatically create tenant notices. You can set up the software to post late fees for past due rent automatically. You can also receive notices for recurring charges such as taxes or utility payments. OnSite Property Manager requires a monthly fee for use.
Appfolio Property Manager
Appfolio Property Manager allows to you do most of your property management work online. The management feature allows you to create profiles for your tenants and track them easily. You can generate online applications for prospective tenants. You can also create paperless invoices for your vendors. With the accounting feature you can accept online payments from tenants or write ACH transfers to vendors, eliminating the need for checks. You can also enter bill payments manually. The marketing feature tracks your vacancies and posts rental adds to Craigslist.org automatically.