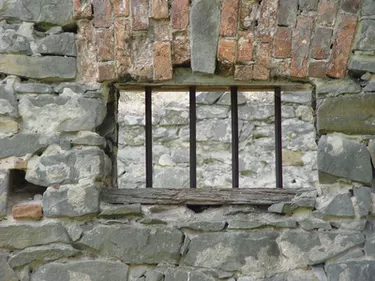 A cash bond is an amount of money that you pay to get someone out of jail after the person gets arrested, commonly known as "bailing a person out." When you bail someone out of jail, the cash bond you pay remains in the custody of the court until the case comes to a conclusion. Jail, bond and courtroom procedures differ between areas, so talk to a criminal defense lawyer in your area if you need legal advice.
Release
The primary, and most immediate, effect of paying a cash bond on someone's behalf is that the person is released from jail. This does not mean that the person, known as a defendant, is free to do as he pleases. Jails typically hold a person in custody until the court case against him is decided. After that, the person is either free to go or gets transferred to another facility, such as a penitentiary. Paying bond, however, allows the defendant to stay out of jail while the case is pending.
What Happens If the Defendant Doesn't Go to Court?
Once you post a bond and the defendant misses a court date, the court usually gives you a certain amount of time to convince the defendant to appear before the court. If the defendant appears, you might get your money back at the conclusion of the case. If the defendant does not appear, the bond is forfeited.
Can You Get It Back?
Even if the defendant does appear in court, that's no guarantee that you'll get your bond back. Some courts will apply the bond amount against the defendant's fines or fees imposed at sentencing. For example, if the defendant pleads guilty and is sentenced to pay a $1,000 fine, your $750 bail could be applied to that amount automatically. However, if the defendant is acquitted or the case is dropped, you can get your money back.
What If You Want Your Money Back Before the Case Ends?
You have the option of getting your money back before a court rules on the case or the charges are dropped by the prosecutors, but only if the defendant agrees to return to jail. Otherwise, you'll have to wait until the case is resolved through acquittal, guilty plea, conviction or the prosecutor dropping the case.