Both credit cards and supplemental cards provide the cardholder with access to a line of credit. However, a supplemental card functions as an add-on to someone else's credit card account and does not provide all the benefits of a direct line of credit. Although the term "supplementary card" is used primarily outside the U.S. -- mainly in Canada, Europe and Asia -- it functions in the same way as an additional card.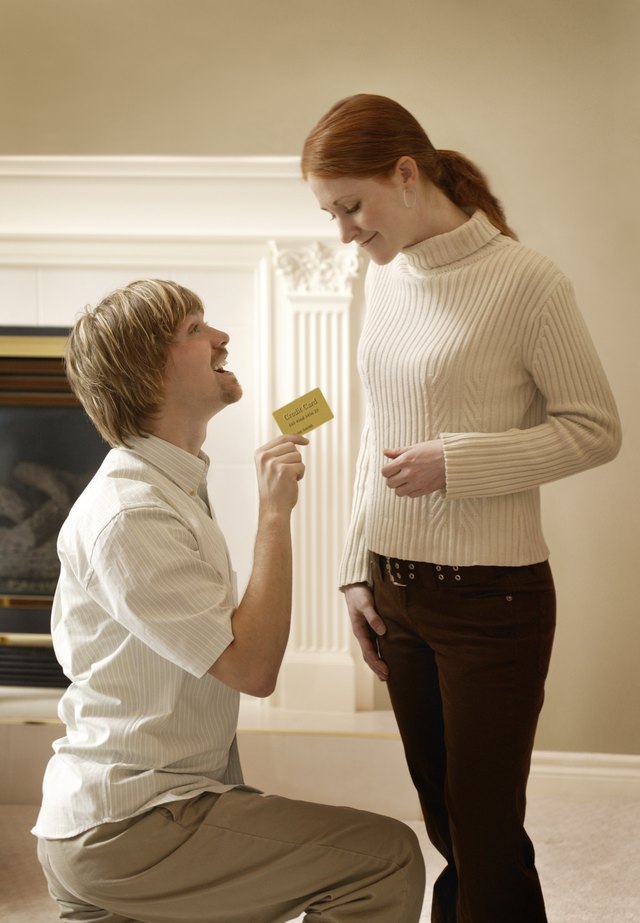 credit: Design Pics/Design Pics/Getty Images
Credit Card
Credit cards provide access to a line of credit offered by a credit card company, bank or business. To get access, the card holder must apply for and be approved for a line of credit determined by the company. The card holder takes responsibility for making payments on the card and gets the benefits of an improved credit score for making payments on time. He also has authorization to make changes to the account.
Supplemental Card
A supplemental card is issued to an additional cardholder, such as a spouse, at the request of the primary cardholder. The supplemental card holder typically has access to the same credit limit as the primary cardholder, though she is not legally responsible for making payments, nor can she make changes to the account. Although she is not the primary cardholder, her credit score can also benefit from responsible use and payments on the card.