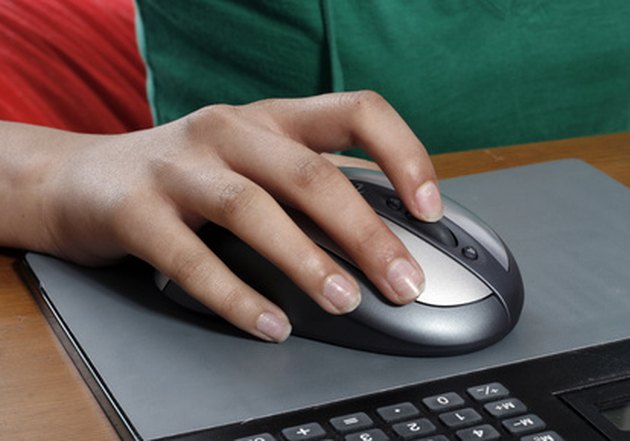 Because the Social Security Administration wants to help only those who truly can't help themselves, it has income restrictions for disability benefits. Many disabled people in the United States don't qualify for Social Security Disability, either because they make too much money or their disability isn't considered severe enough. If you're not sure if you earn too much to collect Social Security Disability, it never hurts to find out.
SSDI Limits
Social Security Disability Insurance is the main benefits program for disabled workers and children. As of 2010, if you are disabled your income limit is $1,000 a month to obtain SSDI. If you are blind, the income limit is $1,640 a month to receive SSDI benefits.
SSI Limits
Supplementary Security Income is the other program that pays benefits to disabled workers. The SSA also pays this benefit to those who are over 65 and non-disabled — the main requirement is that all SSI beneficiaries be low-income. The income threshold for SSI varies by state, so check with your local Social Security office to see if you qualify (see "Resources" to find your local office). If you do qualify for SSI and your income increases in any given month, your SSI benefit will decrease in order to stay under your state's limits.
Trial Work Period
If you're receiving SSDI and starting to work again, you will continue to receive benefits regardless of your income for your nine-month trial period. Any month will count as a "trial month" as long as you make at least $720 that month, as of 2010. The nine-month trial period doesn't have to be consecutive; the only requirement is that it takes place within a 60-month period.
Extended Eligibility
As of 2010, for the 36 months following your trial work period, if you are making at least $1000 a month you will no longer receive benefits. However, during this 36-month period, you may opt to rely on your benefits again if your income suddenly drops below $1000 (or $1640 if you're blind). Following this 36-month period, you have five years in which you can ask Social Security to start your benefits again if your condition makes it too difficult to work regularly. After those five years, you must re-apply for disability benefits.
Financial Benefits of Working While Disabled
If you are able to hold down a job while collecting Disability, the money you earn may serve you well in your distant future. Even if you are receiving Social Security, you still pay Social Security taxes through withholding by your employer. Thus, the more you work, the higher your future retirement benefit will be up tp a certain benefit limit. Because Disability benefits automatically convert into Retirement benefits when you reach full retirement age, the SSA always recalculates benefits to ensure you're receiving the proper amount. If you work while collecting disability benefits, there's a good chance your future retirement benefit will be much higher than your current disability benefit.