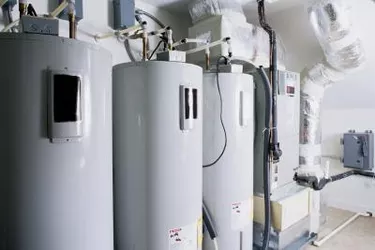 Whether you are building a new home or just need to replace your home's water heater, you may be considering whether you should go with a traditional tank storage water heater or a tankless model. Tankless water heaters are promoted as offering a perpetual supply of instantly heated water. Before choosing to install a tankless water heater, learn a tankless heater's cost. The cost may weigh heavily in your decision-making process.
Manufacturers
There are several manufacturers of tankless hot water heaters, among them Bosch, Rheem, Rinnai, Noritz and Takagi. Tankless water heaters are rated by the number of gallons per minute they can heat. A heater that can effectively warm more water per minute is more suitable for a larger home or a home with more inhabitants. Tankless water heaters use either a natural gas burner or an electric heating element to warm the water; those using natural gas typically have higher heating capacities. Some tankless heaters carry the Energy Star certification.
Cost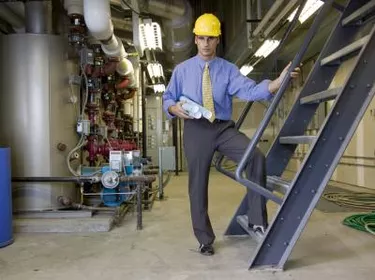 Consumer Reports tested Takagi and Noritz gas-fired water heaters that ranged from $800 to $1,150. Lowe's listed several gas-heated models of Bosch tankless water heaters that ranged from $432 up to $1,489. Lowe's also listed electric tankless water heaters that ranged from $236 to $699, though their heating capacities were significantly lower than those of the natural gas models.
Installation Costs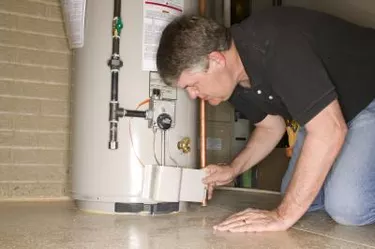 Tankless water heaters can be significantly more expensive to install than traditional tank-storage water heaters. Consumer Reports indicated that installation costs for a tankless water heater average about $1,200, compared to $300 for a traditional storage water heater. Costs can be higher for the tankless varieties because electrical service may need to be upgraded or gas pipes and ventilation systems may need to be added for the units to be installed properly.
Considerations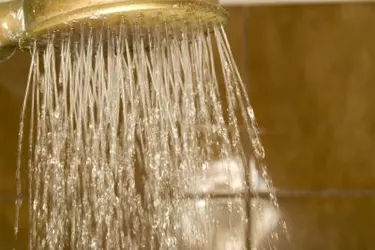 Although tankless water heaters theoretically provide an endless supply of hot water, the tests conducted by Consumer Reports found that wasn't always the case. The consumer advocacy group's research discovered that the water temperature can be inconsistent and that tankless water heaters have trouble keeping up with demand from multiple sources needing hot water simultaneously. Consumer Reports also indicated that the time it would take to recover the higher cost of a tankless hot water heater is longer than the projected life of the tankless heater.