Each state imposes residential property taxes based on annual real estate assessments. Senior citizens are often the most financially burdened group because of rising property values and limited incomes. Most local governments provide some form of senior real estate tax relief program to help senior citizens pay for their real estate taxes. Although state programs may vary, the following provides an overview of state senior tax relief programs available on the East Coast. For information specific to your tax obligations, consult your accountant or local tax authorities.
Pennsylvania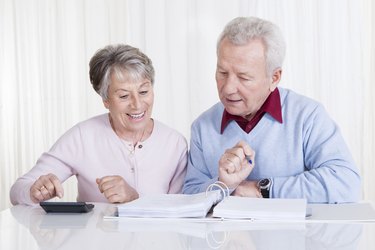 Pennsylvania's legislature passed the Taxpayer Relief Act to help Pennsylvania's senior citizens. Beginning in 2006, Pennsylvania provided expanded tax relief to help senior citizens with limited means pay their tax bills. In 2010, the state government raised the annual income limit from the previous years' $15,000 limit to $35,000 for eligible seniors age 65 and older. Eligible senior citizens receive annual rebates after they pay their annual or semiannual property tax bills. Rebates are limited to $650 annually.
Virginia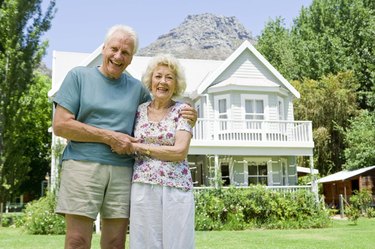 Several counties in the Commonwealth of Virginia offer their elderly residents property tax relief. Fairfax County, known for its high property values, offers its senior citizens age 65 and older property tax relief based on total household income. Taxpayers apply through Fairfax County's Department of Tax Administration biannually. The tax relief provides eligible elderly residents with a tax exemption for their semiannual real estate taxes. For 2010, elderly residents who had a total household income of less than $52,000 annually qualified for a 100-percent exemption allowance. Fairfax County's government provides reduced exemptions for elderly residents with annual incomes exceeding the $52,000 limit but less than $72,000.
New York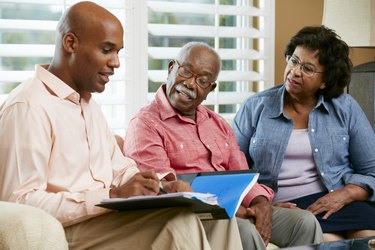 New York City provides a property tax relief program to senior citizens age 65 and older. The Senior Citizen Homeowners' Exemption program offers elderly homeowners a tax reduction based on their total earnings. For 2010, the maximum tax reduction was 50 percent, and senior citizens with household incomes of $28,999 and less were eligible for a 50-percent reduction on their annual real estate taxes.
New York state also offers the School Tax Relief, or STAR, program for any homeowner who earns less than $500,000. The program has an enhanced feature for seniors age 65 and older whose income does not exceed $79,050, as of 2011. For qualifying seniors, the program exempts the first $60,100 of the value of their primary residence from school taxes.
Florida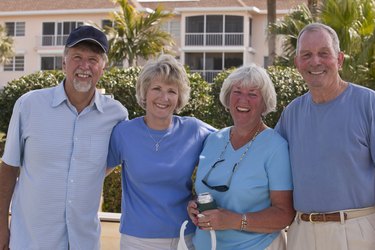 Elderly Floridians living in Dade County are eligible for a homestead exemption for property tax payments. The property tax exemption is limited to senior citizens age 65 and older with limited annual incomes -- less than $25,780 for 2010. The exemption allows senior citizens to exclude up to $50,000 of the assessed value of their home. Depending on where in Dade County the senior citizen resides, the $50,000 tax exemption could equal an annual savings of several hundred dollars. The specific exemption amount depends on the local municipality's rules.