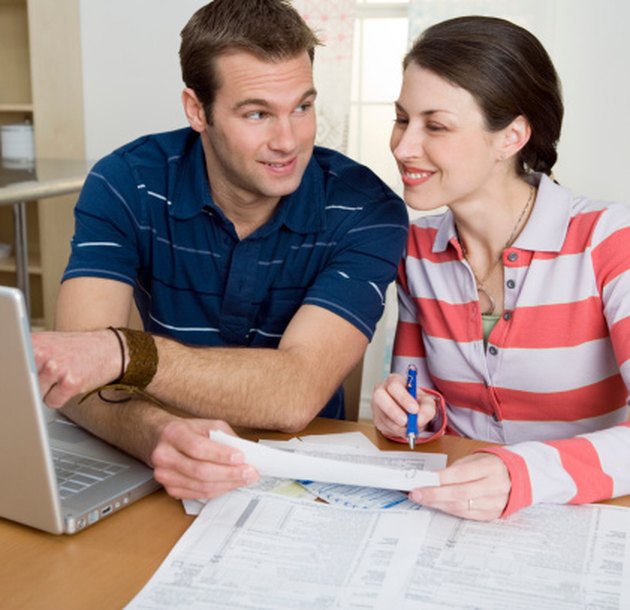 The federal work-study program, which funds part-time jobs for students in college, provided almost $1 billion to students in 2010, with much of this except from the full tax rate. Money earned from work-study, however, is still reportable on the student's taxes. Also, not following the rules of this award could mean the award is taxed at the full rate.
Identification
You must report work study income on your tax return. Work-study is not a grant, because the student receives this for performing services for the university. Unlike a normal employee wage, work-study income is not subject to FICA or "employment taxes," which includes Social Security and Medicare tax, if the student meets the requirements of the university. Usually, this means enrolling in a degree program full time and work less than half time.
Exception
The lone exception to this rule is when the student takes part in the work-study program because it is part of his degree program. Also, colleges do not have to take into account work-study income when they calculate the financial aid need of a student. If the work-study program is not federally funded, however, it will count toward income when the financial aid office calculates need.
Reporting Work-Study
If a student earns money from a work-study job, he will receive a W-2 from his employer some time during January. On the Free Application for Federal State Aid. you must report work-study income for adjusted gross income and again on worksheet C to exclude from taxable income. Also, the amount earned should be based on the fiscal calendar year, not the school academic calendar.
Tip
Earning any type of taxable income will qualify one for up $400 in refundable tax credits from the Making Work Pay credit in 2010. Even though this credit was supposed to reduce withholding taxes, people who do not have withholding, such as work-study earners, can still claim this on their end-of-year taxes.