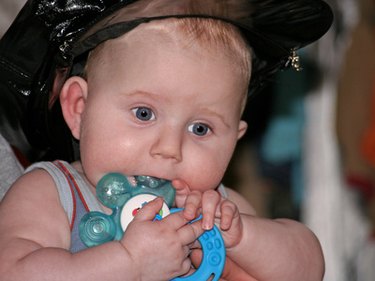 A pediatric nurse is responsible for the care of babies, children and adolescents in medical contexts. Serving as a member of the support staff to a physician or surgeon, she delivers both palliative care and assists with medical and surgical procedures. She also carries out medical tasks such as taking blood samples. Her salary is dependent upon a variety of factors.
Average Monthly Pay
According to figures produced by the salary website Pay Scale, as of December 2010 the average monthly salary for a pediatric nurse working in the United States is between $3,353 and $5,231.
Monthly Pay by Experience
A key element affecting a pediatric nurse's monthly salary is the amount of experience she has in the profession. Pay Scale puts the average salary for a pediatric nurse with less than 1 year of experience at an upper limit of $4,239. For those with between 10 and 19 years of experience the average rises to $5,212.
Monthly Pay by Employer
The industry sector in which a pediatric nurse works is also a major influence on the salary level she can expect to achieve. As of December 2010, private practices offered the broadest range of monthly salary, from $1,965 to $6,359. Hospitals had an average monthly wage of $3,258 to $4,888.
Monthly Pay by Location
The city in which a pediatric nurse chooses to practice can have a significant impact upon her monthly take-home pay. As of 2010, California offered the broadest range and the highest upper level or average salary, falling between $3,052 and $7,861. In contrast, Florida offered the lowest at $2,587 to $4,792.