The terms "financial advisor" and "financial planner" can cause some confusion for those seeking money management advice. Matters become more complicated when industry professionals misuse the terms or simply stick to the broader advisor definition. Investors should conduct an interview with any potential advisor to find out that person's exact qualifications, services and experience to meet their financial needs.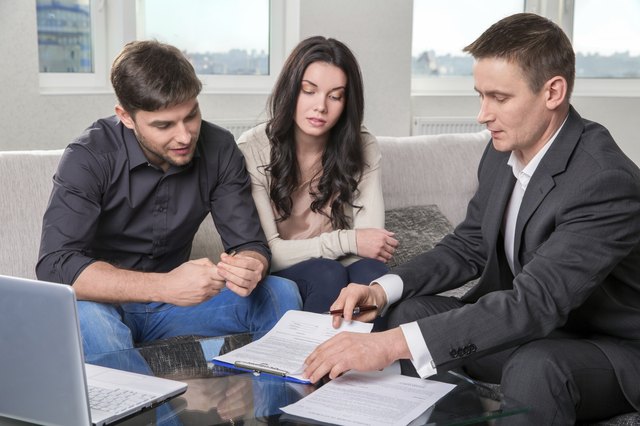 credit: IuriiSokolov/iStock/Getty Images
Financial Advisor Definition
"Financial advisor" serves as an umbrella term that covers financial professionals including stockbrokers, insurance agents and bankers. The broad definition means financial advisors have a wide range of qualifications and services that vary greatly between fields. Individuals looking for general money management assistance would benefit more from focusing on an advisor group called financial planners.
Financial Planner Definition
Financial planners work with clients to establish long-term financial goals. Services can include retirement accounts, tax filing assistance, and investment asset and risk management. Planners can often directly sell financial products to the customer or can purchase the products on the customer's behalf. Individuals seeking a financial planner will need to conduct research into the services offered and the certifications of the planner.
Financial Advisor Qualifications
Individuals seeking money management from financial advisors will need to narrow down where to seek help and then conduct research into what certifications exist for each sector. Stockbrokers, for example, receive licensing from the Financial Industry Regulatory Authority, while insurance agents lack any industry-wide certification. Investors seeking an insurance agent would need to look deeper into the agent's performance history and services.
Financial Planner Qualifications
The Certified Financial Planner Board of Standards issues certification to qualified planners and offers an online Find a CFP Professional search tool for investors looking for local assistance (see Resources). Planners must pass an examination that involves education and ethics to receive the certification. Investors should still ask a certified planner for references and other qualifications, but the CFP certification serves as an important starting point.