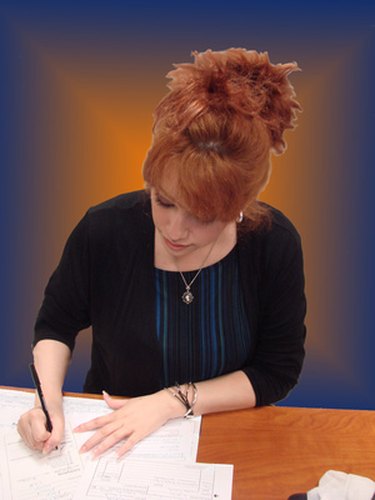 An insurance company has certain cancellation rights, as do the insured persons. However, specific rules apply in each state as to how an insurer can drop someone from coverage -- whether it is canceling a policy before its term ends or earmarking the policy for non-renewal. The National Association of Insurance Commissioners and the Insurance Information Institute suggest contacting your state's department of insurance to learn your rights and to review your insurance policy's cancellation provisions.
Reasons for Cancellation
Nondisclosure of risk, lying on your application and any other condition that shows noncompliance with the requirements of your insurance policy are reasons for cancellation. Moreover, most states allow insurers the right to cancel a new policy within the first 60 days for any reason. After that, they cannot drop your coverage without a special reason, such as nonpayment of your premium. In most cases, you have the right to cancel your policy at any time for any reason.
Reasons for Non-Renewal
Your insurance provider may not renew your policy if you file an excess number of small claims within a certain time period. Non-renewal is also likely if you exhaust the policy limits of your coverage. Other reasons may have nothing to do with your claims history. The Insurance Information Institute says some companies may decide to limit the number of policy renewals where you live, or they may choose to discontinue certain lines of insurance.
Know Your Rights
Most states require your insurance company notify you in writing -- usually within 30 days -- before they drop you, according to the NAIC. You have the right to request in writing a statement from your provider for the specific reason for canceling or not renewing your contract. In your letter, ask your insurer to reimburse you for any prepaid premiums after deducting administrative costs. Consumer insurance rights vary by state, so contact your state's department of insurance for specifics.
Keep Your Insurance
To prevent from being dropped by your insurance provider, experts from "Consumer Reports" advise paying your premiums on time because most insurance companies offer no grace period. They also recommend reviewing your credit report for negative information, since insurers use credit scores as criteria for underwriting new applicants and renewal of existing policy holders (see Resources). Avoid filing claims for amounts just over the amount of your deductible.