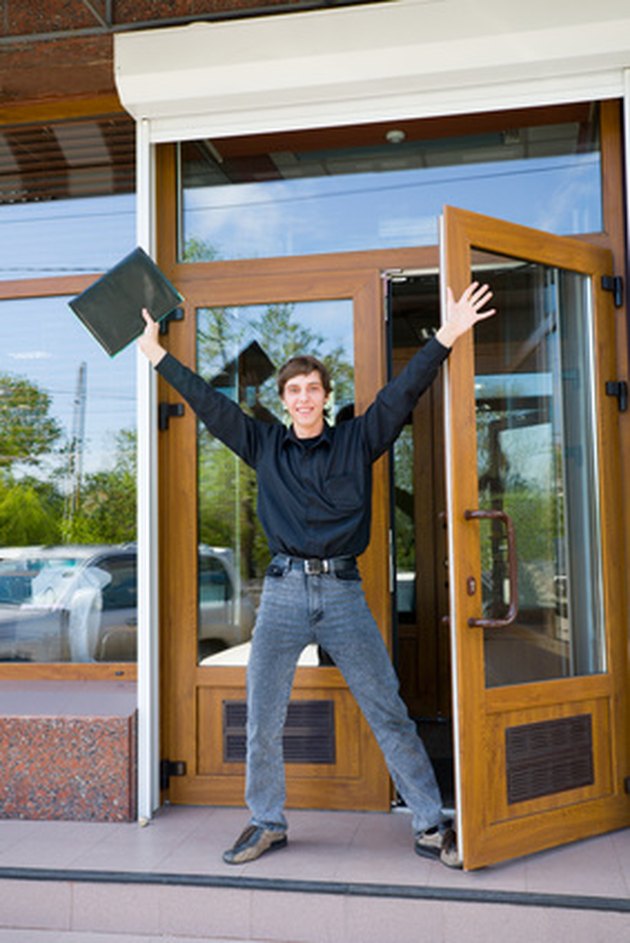 The William D. Ford Federal Direct Loan Program is a federal student loan program that allows students and their parents to borrow directly from the U.S. Department of Education to fund a undergraduate or post-graduate education. The main features of the direct loan program are its low interest rates and flexible repayment plans. Participating schools receive disbursed funds directly from the department.
William D. Ford Program Federal Direct Loan Program
The William D. Ford Program Federal Direct Loan Program (also known as FDLP, FDSLP and Direct Loan Program) was established as an alternative to bank or financial institution lending for funding of post-secondary education. In an effort to increase student attendance rates nationwide, Congress passed the Higher Education Act—including the William D. Ford Direct Loan Program—in 1965.
Types of Loans
There are four types of loans offered under the DLP. The first is a subsidized loan offered to students who demonstrate financial need. The student is not charged interest while in school, during a grace period (after graduation) and during deferment periods. Unsubsidized loans are not needs-based and interest is charged during all periods. A PLUS loan is one that is offered to parents of dependent children. Like unsubsidized loans, interest is charged during all periods. A consolidation loan combines all eligible federal student loans into one loan.
Loan Limits
The size of your loan under the DLP depends on your grade level and if you are a dependent or independent student. The loan limits are higher for independent students, but the subsidized portion remains the same as for a dependent student. The subsidized portion for a first-year student is $3,500, $4,500 in year 2, and $5,500 for third- and fourth-year students. Graduate and professional students may borrow up to $20,500, of which $8,500 may be subsidized.
Interest Rates
The interest rates charged for subsidized and unsubsidized loans disbursed on or after July 1, 2006 is fixed at 6.8 percent except for undergraduate dependent students. The rates charged for undergraduate dependent students for funds disbursed on July 1, 2008 is 6.5 percent, 5.5 percent (for July 1, 2009), and 4.5 percent (for July 1, 2010).
Repayment Plans
The repayment plans offered under the DLP are a standard plan (fixed payment over 10 years) and an extended plan (25-year payment plan). With an extended plan, borrowers are given the option to pay a fixed rate or a graduated rate (payments start low and are adjusted every two years). DLP also offers an income-contingent plan based on your annual adjusted gross income. If you run into financial hardship and are unable to make payments, you may ask for a deferment. Interest does not accrue during the deferment period on subsidized loans. To qualify, you must prove financial hardship.