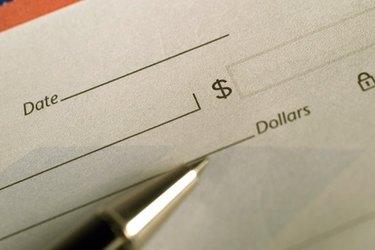 Each day, the U.S. Postal Service delivers hundreds of thousands of letters. At some point, a letter or a bill payment you mail may not reach its destination. If a check you sent is lost, it is important to stop payment on the check.
Considerations
When you discover a check was lost in the mail, you need to decide if you should stop payment on the check. Contact your bank and find out how much it will cost you to put a stop payment on the check. The average charge is between $15 to $30 (as of 2010).
Time Frame
If you mailed a check a week ago and it has not reached its intended destination yet, give it some more time. If two weeks have gone by and the check has not arrived, now is the time to call your bank and issue a stop payment. If you are not comfortable waiting this long, you can issue a stop payment at any time.
Process
If you decide to place a stop payment on a check, you will need to contact your bank. You will need your account number, the specific check number and to whom the check was made payable.