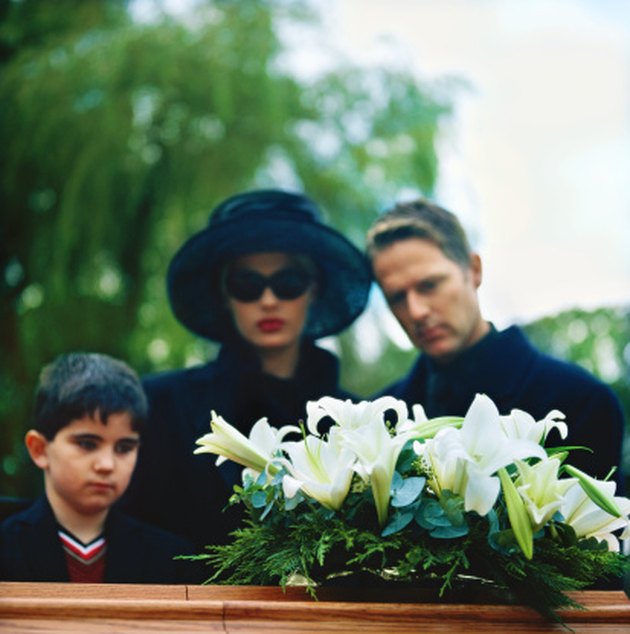 Losing a father is difficult at any age, but for minor children, there is more to deal with than grief. The financial devastation resulting from the loss of income doesn't have to be as burdensome if the father was employed with pension and Social Security benefits accruing. Most minor survivor benefits are paid until the age of 18, though some exceptions exist for students or disabled survivors.
Step 1
Call the Social Security Administration at 800-772-1213. Do this as soon as possible since benefits start from the application date, not the date of death. Even if you don't have the death certificate or other required information, start the application process over the phone to date your application as early as possible.
Step 2
Provide the SSA with the child's birth certificate, Social Security Number, the father's death certificate and his Social Security Number. You also need the most recent W-2 forms for employment verification. The SSA needs original documents of birth and death certificates. Copies are not acceptable. Original copies are obtained at the county records office for a nominal fee.
Step 3
Call the human resource director or pension plan administrator where the father worked. Ask what survivor benefits the child is eligible for. Obtain any forms required to apply for benefits.
Step 4
Complete the forms from the pension administrator and return them with a death certificate and the child's birth certificate. While benefits vary, a child should expect a percentage of the deceased's retirement benefits split among all eligible survivors. In many cases, 50 percent is split.
Tip
Minor children receive 75 percent of the deceased father's benefits amount. Social Security benefits can be reduced if you are also covered by a pension not covered by Social Security. Some state or federal employment falls into this category.
Things You'll Need
Death certificate

Social Security Number (of father)

Social Security Number (of child)

Birth certificate (of child)

Most recent W-2 Form