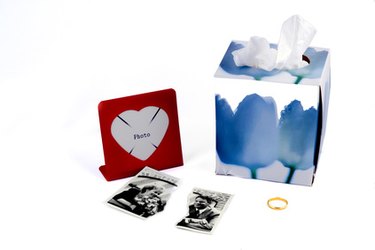 Marriage can sometimes lead to an untimely and unfortunate divorce. When a military veteran has a VA-guaranteed home loan and is going through a divorce, rules apply outlining the veteran's options for the mortgage and property.
Loan Assumptions
Loan assumptions, or transfers, allow the loan to be assumed by a purchaser if the veteran wants to sell the property. The veteran does not need approval of either the lender or the VA to do this. Most times, the spouse becomes the buyer. The veteran can commence the loan assumption regardless of the date of the loan if this constitutes a restricted transfer such as a divorce. A caveat of the loan assumption is that the veteran remains liable for the loan if the assumer falls behind on the mortgage payments.
Release of Liability
A veteran can ask for a release of liability for legal and credit purposes. This happens when both the veteran and spouse are co-borrowers, and the co-borrower who leaves the home requests that he not retain responsibility for the VA-guaranteed loan. The VA, not the loan holder, has to process the application. Rules regarding a release of liability inclucde: the divorce is final, with no appeals pending; the entire estate remains in the former spouse's name; and neither person has knowledge of pending property settlements forcing the veteran into liability for making loan payments. The servicer will charge $50 to amend records for the change of ownership if, for the release of liability, the veteran stays in the home instead of the ex-spouse.
Substitution of Entitlement
A veteran can seek a substitution of entitlement, another type of assumption, in hopes of receiving a future VA-guaranteed loan by allowing a transfer of the present VA loan to the purchasing veteran, who is the ex-spouse. Loan rules require that the purchaser have entitlement sufficient to substitute for the ex-spouse's entitlement and that the property with the secured loan will be occupied by one of them.