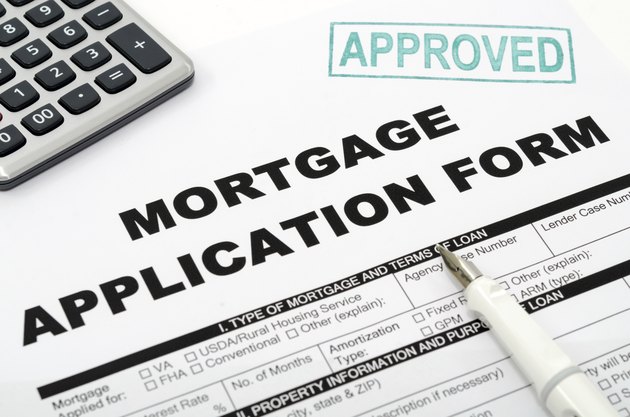 The Department of Housing and Urban Development helps renters, homeowners and home buyers obtain affordable housing and financial assistance. HUD provides funds to state housing authorities, which allocate funds to local government agencies, nonprofit organizations and state residents. Contact your local housing agency directly for precise application information and program availability.
Housing Solutions
HUD programs are need-based and screen applicants based on household size, income and financial hardship. Programs include the:
Housing Choice Voucher Program, also known as Section 8
Public housing
Private subsidized housing
Home buyer grants
Secondary financing for home buyers
Homeowner foreclosure prevention
Public housing and Section 8 help low- and very low-income renters, the elderly and the disabled, by covering all or a portion of their rent. Public housing is available at government-owned residences and Section 8 at privately owned homes. Private subsidized housing is available at apartment complexes owned by private landlords, not the government. The secondary financing for homeowners program provides down payment or closing-cost assistance in the form of a second loan.
Public Housing Agencies
Public housing agencies, or PHAs, are HUD-approved entities that administer Section 8, public housing and other low-rent and homeowner assistance programs in communities. Apply directly with a local PHA, which determines your eligibility for HUD programs.
If you're looking for privately owned subsidized housing, you must contact the property management company that works with HUD. HUD helps these landlords offer reduced rents to low-income applicants. To find landlords, search the HUD database of low-rent apartments by state and city or county. You must apply directly with the property management companies listed. For example, a family looking for a subsidized 2-bedroom apartment in Atlanta can apply with 27 participating management companies.
Homeowner Help
State and local government agencies can help with a down payment or offset your closing costs via financing or a grant. Contact your state's housing authority for its home buyer programs. You must qualify for a conventional or Federal Housing Administration first mortgage to qualify for HUD assistance. You also must meet state and local income limits.
Struggling homeowners who need HUD's help avoiding foreclosure can contact HUD-sponsored housing counselors. Counselors can act as liaisons between homeowners and mortgage lenders to advocate and facilitate mortgage workout plans.
Two Times the Applications
You submit two applications for rental assistance. One is a regular rent application with the public housing government entity or the private landlord offering subsidized housing or Section 8. You also submit an application through your local PHA for the HUD program of your choice.
The home buyer assistance application process is also two-fold. You apply with a HUD-approved lender and with the state or local housing agency offering the loan or grant. Applications are processed independently and follow separate guidelines, but they work in conjunction. For example, California residents would apply with the California Housing Finance Agency and a CalHFA-approved mortgage lender. CalHFA also works with approved housing agencies and nonprofits throughout the state. You can contact those offices directly or visit them in person to apply by requesting information from CalHFA.